Have you encountered these problems when you started eyelash business?
People who want to do eyelash business will encounter some problems. (Click here –>> How to start your own eyelash business?) As a Mink Lash vendor for many years, we serve hundreds of people who want to start an eyelash business every day. What problems do they often encounter? So I sorted out the frequently asked questions from customers. Through these questions, you can better understand our company and eyelash business. And can start eyelash business very quickly.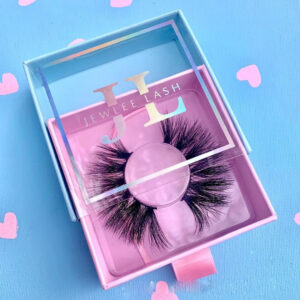 wholesale lash packaging mink strip lashes wholesale
1 Q: Can you send pictures and videos of your products?
A: Yes, dear, we will send you videos and pictures of our products so that you can better understand our products. We have a professional eyelash catalog. When you choose, you can send us an eyelash list. We will send you a video about the details of the 3d mink eyelashes you like.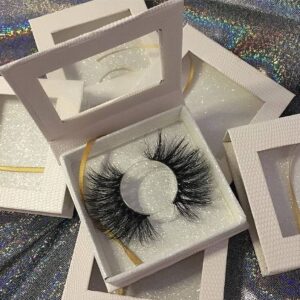 premium mink lashes wholesale
2 Q: What style of eyelashes do you have, and what is the price?
A: Honey, we have 16mm mink lashes, 20mm mink lashes and 25mm lashes. There are many types of eyelashes of different lengths. We have about 50 styles of eyelashes. We need to confirm the style you want to calculate the best wholesale mink lashes price for you. So if you want to know the price of eyelashes, you only need to contact us and we will calculate the best discount price for eyelashes for you. If you have a certain budget and want to buy mink eyelashes within the budget, we will also base on your budget. , To help you design an order that best suits your budget.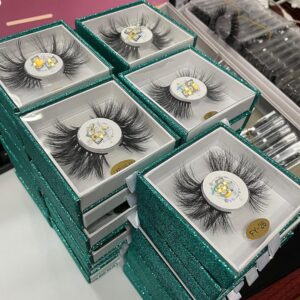 flash eyelash packaging box manufacturers
3 Q: Can I order samples before bulk purchase?
A: Yes, dear, you can buy our 3d mink lash samples to test the quality of our eyelashes. Our eyelashes can be used 15-20 times, if you are a very careful person, our eyelashes can be used 20-25 times. We support trying sample orders before wholesale mink lashes ordering, and we can order in bulk after confirming that the quality of our real mink lashes is correct.
4 Q: Can you make my own eyelash packaging?
A: Yes, dear, we can customize the eyelash packaging box for you. The minimum order quantity is only 20. We have a professional designer team that can design a logo for you for free, which is very suitable for entrepreneurs who are just starting the eyelash business.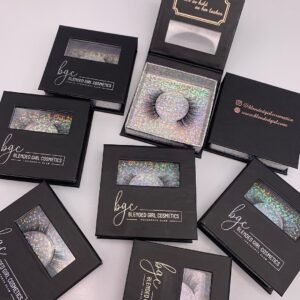 Mink Lash vendor wholesale 3d mink lashes vendors
5 Q: Do you provide free samples?
Answer: Dear, we are a professional manufacturer of high-quality mink eyelashes. We do not produce low-priced high-quality eyelashes, and the production cost is high, so we do not provide free eyelashes, hope you understand.
6 Q: Do you have the least amount of eyelashes? What is the minimum order quantity?
A: The minimum order quantity is 5 pairs. We can also provide a pair of samples for inspection, but this is very cost-effective. Because it is an international shipment, the freight is added to one pair of eyelashes, compared with 5 pairs of eyelashes. It's not cost-effective to buy only a pair of samples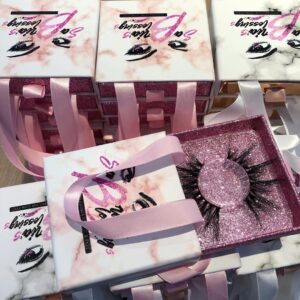 wholesale false eyelash packaging box
7 Q: Are your eyelashes cruelty-free?
A: We never kill mink. We take care of her healthy growth. We only take the hair that is naturally shed by adult otters. Therefore, it is unscientific to make 3d mink eyelashes to get 2cm long mink hair by killing mink! It is not advisable for us to kill mink. It's a loss-making business. Of course we will not do this. Our eyelashes are cruel, so we can treat them with confidence.
8 Q: What payment methods do you accept?
A: We accept PayPal, Western Union, bank card or credit card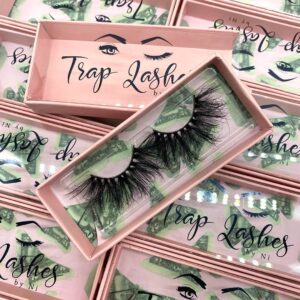 The above are the customer questions we have summarized. This is only the question of most customers. If you still have other questions, please send us a message and we will definitely give our best answer. We will definitely reply in time, because as the most professional lash vendors we will definitely give the most professional reply.