How to choose the eyelash style you want to sell?
Evanna Lashes Lash Vendors will tell you how to choose eyelash styles today! There are many different styles of eyelashes on the market now. For example, 3D mink eyelashes, artificial mink eyelashes, plant fiber eyelashes, magnetic eyelashes. But what kind of eyelashes are suitable for you to sell, we will give you a great suggestion.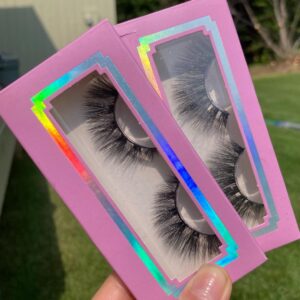 wholesale 3d mink eyelashes custom packaging vendors
If you are a new eyelash businessman, it is strongly recommended to start with the most sold faux mink lashes styles, which is more suitable for you to start your eyelash business. When your business improves, your customers will increase. You can add eyelash styles according to your customers' preferences!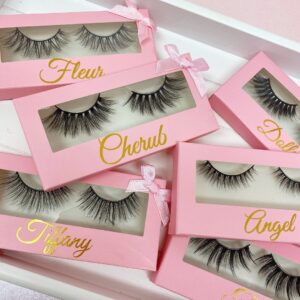 25mm 3d mink lashes wholesale eyelash boxes
3d Mink eyelashes
They combine real mink fur with perfect 3D effects. This is the most attractive eyelash style. The price is usually higher than other eyelashes, but the quality is also particularly good. Lengths are 13mm, 16mm mink lashes, 20mm mink lashes, 22mm and 25mm mink lashes. Mink eyelashes wholesale has been loved by everyone since it was popular, because it is a symbol of luxury! And the mink eyelashes will be softer and more conformable to our real eyelashes.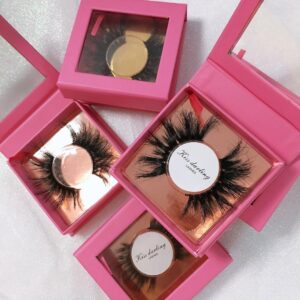 faux mink lashes custom packaging vendors
Artificial mink eyelashes
Fake mink eyelashes are made of synthetic soft fiber, with a thickness of 0.05 ~ 0.07mm. Due to the material, they look flatter than mink eyelashes and are the most cost-effective false eyelashes, so the price is usually lower than other eyelashes! Those countries with strong vegetarianism will love this kind of eyelashes! Compared with real mink eyelashes, this kind of eyelashes will look more regular and straightforward. At the same time, the luster of this kind of eyelashes will be brighter than that of mink eyelashes. Each has it's own benefits.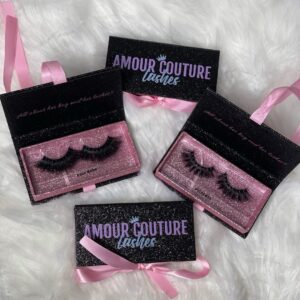 eyelash vendors in the united states
Magnetic eyelashes
They can be mink eyelashes or artificial mink eyelashes. The eyelash maker puts a magnet on the eyelash band and then applies a magnetic eyeliner to the eye. No need to apply mascara again. Magnetic eyelashes and eyeliner sets occupy a certain market share. Wearing is the biggest advantage of magnetic eyelashes. You only need to clip the upper and lower eyelashes.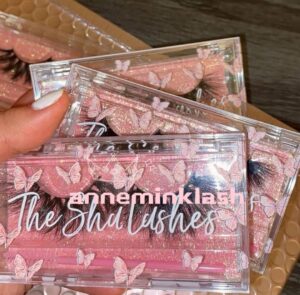 mink lash strips wholesale customized lash boxes
These are the three best-selling eyelash styles currently on sale. You can choose the most suitable eyelash style according to different regions and different markets.
If you want to order eyelashes, you must choose one of the most professional lash vendors, Evanna Lashes as one of the best eyelash vendors in China. We will provide the best products, the most professional attitude, hope we can have a precious opportunity to work together