Who makes custom eyelash boxes?
If you want to build your mink eyelash brand, you need to make a custom eyelash case to show your customers the strength of your brand.
As we said, custom eyelash packaging is very important to your eyelash business line, so most eyelash distributors design and produce their own wholesale custom eyelash boxes. Because a good custom eyelash box can fully promote our eyelash brand, because we can print our information on the custom eyelash box, print our logo on the front of the eyelash box, and print our logo on the back Social information, which can not only show our brand but also make it easier for customers to find your contact information. And a high-end customized eyelash packaging box will also increase the price of your eyelash products. Will make your product become advanced.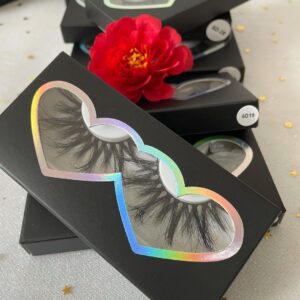 Therefore, first of all, you should find your own custom eyelash box vendors, who can design your eyelash packaging according to your ideas at a low wholesale price.
So today, Evanna Lashes will show you all custom eyelash box manufacturers.
You will easily find your own professional eyelash packaging vendors.
There are two main eyelash packaging vendors on the market for you to choose from: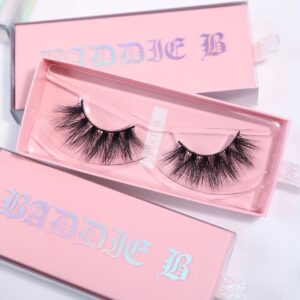 Eyelash packaging factory.
If you can find your eyelash packaging factory, this is a simple and professional method, but it is very difficult. Because there are very few good eyelash custom box factories, which can provide high-end products at low prices. Many mink lash vendors can't do it because they don't have their own factories. When you place an order for them, They will act as intermediaries to place orders to the factory, so in order to ensure the profitability, the price will be correspondingly high, so it is very difficult to find a very suitable eyelash vendors.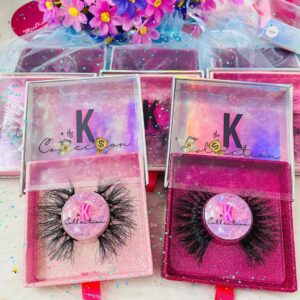 All custom eyelash box manufacturers do not do international business lines, and there are few lash vendors. For us, Evanna Lashes, we have our own international designer department and trade department.
Second, Mink Lashes vendors.
All mink eyelash vendors can design and produce mink eyelash packaging for you, if you order with wholesale eyelashes, if you order mink eyelashes together, you will get a discount.
If your eyelash vendor says they can't design for you, they may not have a design team, they are just an eyelash factory, so they can't design eyelash packaging for you. If you want to design your eyelash packaging, you can ask Evanna Lashes for help. We can help you design customized eyelash packaging for free.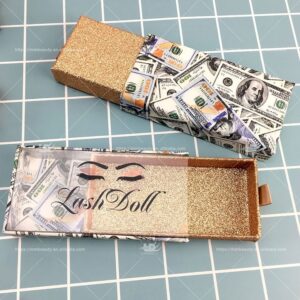 For any questions about your mink eyelashes or custom eyelash packaging, please feel free to contact us, we can serve you through WhatsApp 24 hours service.
We are experts in the eyelash industry, we only focus on the best luxury mink eyelashes and custom eyelash packaging.
Therefore, we can solve all the problems you encounter in the mink eyelashes business line. If you are helpful or if you want us to be your eyelash vendors or your custom eyelash packaging box vendors. We will definitely show our most professional attitude and best service.