Who produces custom eyelash packaging boxes for you?
Custom eyelash packaging boxes are very important. If you want to build your mink eyelash brand, you need to make custom eyelash boxes to show your customers the strength of your brand. And through customized eyelash boxes to show the brand's charm.
As we said, custom eyelash packaging is very important to your eyelash business line, so most eyelash vendors will choose to design and produce their own wholesale custom eyelash boxes.
custom eyelash packaging box with private label logo
Therefore, first of all, you should find your own eyelash packaging box manufacturers, who can design your eyelash packaging box according to your ideas at a low wholesale price.
So today, Evanna Lashes will show you all custom eyelash box manufacturers.
You will easily find your own professional eyelash packaging vendors.
There are two main eyelash packaging vendors in the market for you to choose from:
Eyelash packaging factory.
If you can find your eyelash packaging factory, this is a simple and professional method, but it is very difficult.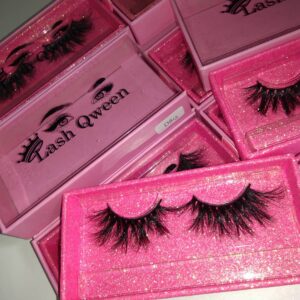 create your own eyelash packaging box
Because all custom eyelash box manufacturers do not do international business lines and there are few suppliers, they will only sell the boxes to middlemen, and then the middlemen are selling to you, but for us, Evanna Lashes, we have our own International designer department and trade department. We not only have our own eyelash factory but also our own box factory, we can not only sell eyelashes but also custom eyelash packaging boxes.
Second, Mink Lash vendors.
All mink eyelash vendors can design and produce mink eyelash packaging for you, if you order with wholesale mink lashes, if you order mink eyelashes together, you will get a discount.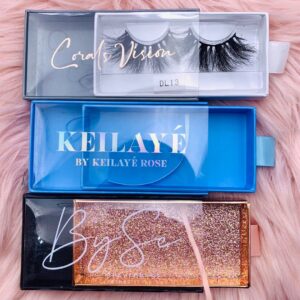 wholesale lashes and packaging
If your lash vendors says they can't design it for you, they may not have a design team. They are just an eyelash factory, so they can't design eyelash packaging for you. If you want to design your eyelash packaging, you can ask Evanna Lashes for help. We can help you design custom eyelash packaging for free.
For any questions about your mink eyelashes or eyelash packaging, please feel free to contact us, we can serve you through WhatsApp 24 hours service.
We are experts in the eyelash industry, we only focus on the best luxury mink eyelashes and custom eyelash packaging.
Therefore, we can solve all the problems you encounter in the mink eyelashes business line.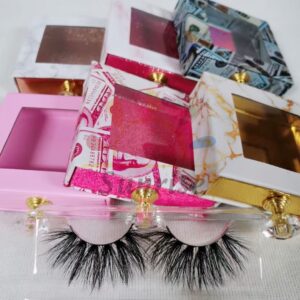 What is a custom eyelash box?
It is a box with your brand, which can help you promote your popularity.
A professional customized eyelash box contains logo, brand name, box color, packaging style, shape, pattern, material and slogan, and information.
Professional customized eyelash box can enhance your eyelash business line,
After the design work is completed, it usually takes 7-10 working days to complete the production.
If you want to make a professional custom eyelash packaging, you should find a professional custom eyelash manufacturer.
Evanna Lashes is a professional lash vendors and professional eyelash vendors. If you trust us, we will do every job, serve every customer, and give the best products.