Our Eyelash Glue is the Best Mink Eyelashes Glue in the market, and you can order a sample to test the best eyelash glue quality, so if you want to find best lash glue Beauty Supply, you can't miss Evanna Lashes. we will is the best eyelash vendors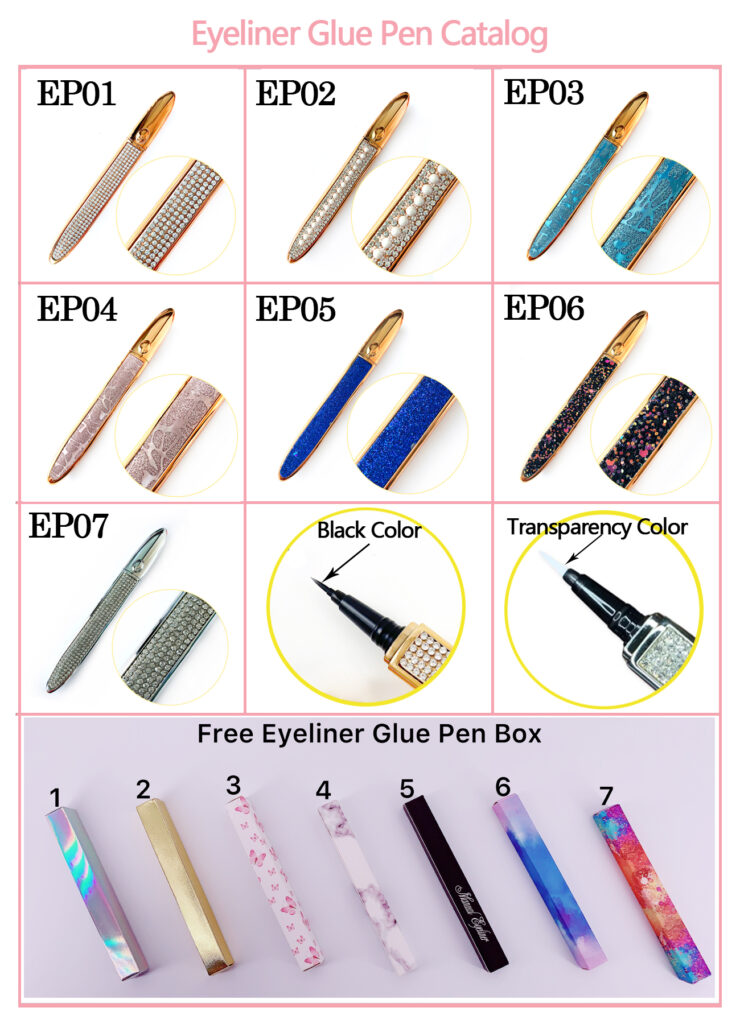 For to meet the needs of most customers, Evanna Lashes recently launched an eyelash eyeliner glue pen. And we also can add you private label logo on the eyelash glue pen the eyeliner glue pen.
Through our market research and according to customer suggestions, Evanna Lashes made the bottled Lash Glue into the shape and packaging of Eyeliner Glue Pens . When drawing eyeliner, the liquid of the Lash Glue Adhesive Pen drawn is black and sticky. Except for the black line drawn on the eyeliner, It has the effect of beautiful makeup and can also fix mink lashes, which brings you great convenience.
In the photo below, you can see the Lash glue liner pens packaged. Compared with Lash glue bottle, the eyeliner adhesive pen is easier to carry, and it is more convenient to use anywhere outside the home. In the near future, eyeliner glue pen will beat the the bottle packaging glue, become the only packaging for Eyeash glues !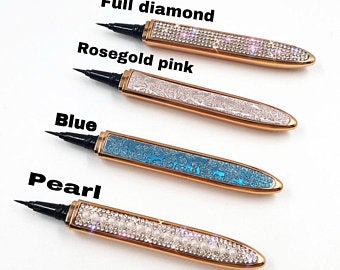 About Eyelashes Glue Eyeliner Glue Pen Color
Many customers worry that the eyelash eyeliner glue pen is only black.
Don't worry at all, dear, we are not only black, we also have white and transparent colors. If you don't want to use lash glue instead of our eyeliner, you can order white and clear colors.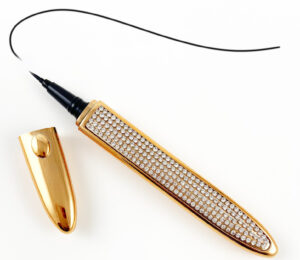 How To Use Adhesive Eyeliner?
IMPORTANT: Before using the lash glue eyeliner pen, be sure to keep the eye area free of oil. This will greatly enhance the stickiness of the eyeliner pen. For oily skin, please keep the eye area dry, you can use a loose powder to remove oil.
DO NOT use the cleansing oil to clean your lashes as this will cause them to fall apart. The cleansing oil is strictly for removing the adhesive from your eyelid.
DO NOT use an oil based mascara with the false eyelashes.
Pull the cap off to remove the cap. Please do not unscrew the pen.
eyelash glue pen is formulated to last all day, but oily skin might require reapplication.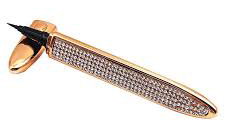 Why You Choose Eyeliner Glue Pen Instead Of Traditional Eyeashes Glue?
This adhesive lash eyeliner pen will change the way you apply fake mink lashes forever. Say goodbye to traditional eyelash glue and hello to the easiest applicator you will ever use.And Eyeliner Glue Pen latex-free, all materials are environmentally friendly and safe, you can use it with confidence.
Get 30+ uses from your regular strip lashes with our no-mess formula
Apply lashes anytime, anywhere
Waterproof
24+ Hours secure hold
Say goodbye to lash glue clumps!
No damage to your natural lashes
Precision application pen tip
No glue or latex
Easy to remove with cleansing oil or micellar water
Lasts over 60 applications
Can be used with any brand of strip lashes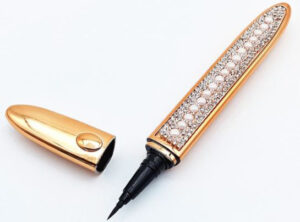 How To Store Eyeliner Glue Pen
When removing, detach your false lashes slowly from the outer corners. No sticky glue means no ripped out eyelashes and easy removal!
You can use our cleansing oil with a cotton pad to wipe away the adhesive after use. Micellar water also works well.
After each use, please place the lashes back into their tray to retain their shape. No crusty glue means that they will be good to wear again right after removal!
Care Tip: We recommend cleaning the tip of your adhesive pen regularly. You can do this with micellar water and a cotton pad. We also recommend cleaning any residue off of your lashes after every 4/5 uses. You can do this with a cotton bud & any non-oil based makeup remover. You can also store your pen upside down to keep fluid running to the tip. Always shake well before use! If you follow this guidance, you will get 30+ uses out of your lashes with ease!