How do I test my 25mm eyelash vendor?
First, make an eyelash sample order.
Make sure to get some lash samples, you can't believe everything your mink lash vendors says, test them and place an order, it will help you avoid losing money. Professional 25mm eyelash vendor will support the sample list.
The second is to test the market.
Send them to your customers or friends, and if they like them, you can order them in bulk later. Choose a style that most people like, this will be your best-selling style, and wholesale some of these hot-selling styles. Can help you quickly develop eyelashes business.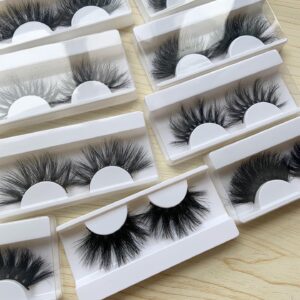 Third, burn them and test the taste of the protein.
If they smell like plastic and burn out in seconds, then it must not be real mink, which burns with a protein-like smell and doesn't burn in seconds. At this time, you only need to change this 25mm lash vendors.
Fourth, wash them.
Most luxurious 25mm mink lashes can be reused up to 25 times, wash them, and the lashes sold by good wholesale lashes vendors are lint-free when washed. No matter how you wash it, he won't shed any hair.
Why not choose the cheapest 25mm eyelash vendors wholesale factory?
Don't buy the cheapest 25mm mink eyelashes supplier.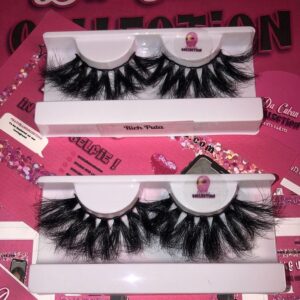 There are three main reasons why you should not buy the cheapest 25mm 3D mink lashes from the cheapest wholesale lashes suppliers.
First, the cost of 25mm mink lashes.
As you know, 25mm mink eyelashes are made from young mink hair from mink tails, which are long and fluffy. So that would be more expensive than regular mink lashes, if you buy cheap 25mm mink lashes, you won't get high-end mink from the market.
Second, you may not be able to buy real 25mm mink.
If you buy cheap lashes, your lash supplier may mix them with plastic material, which is why they are cheaper than the best lashes.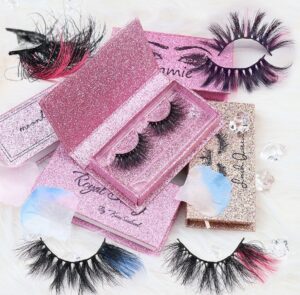 Third, they are lash stems made of poor quality cotton and glue.
If your cheap eyelash supplier uses these inferior materials, it can lead to eye strain or eye disease. You will lose your money and customers.
So dear, really don't give up mink lash wholesale vendors with higher prices just because the price is cheap, because it is really worth every penny, and the quality of the high price is better than the quality of the low price. If you are just starting the eyelash business, it is really important to choose the right product.