How to design a beautiful eyelash packaging box?
An excellent eyelash vendors is the foundation of your successful eyelash business. Professional eyelash packaging can also help you do your eyelash business! Here are our tips on how to design beautiful DIY eyelash packaging! After all, when customers buy eyelashes, the first thing they see is the eyelash box, so it is very important!
Go straight to the topic-why choose our eyelash box factory?
Low price
High quality
Novel design
Perfect after-sales service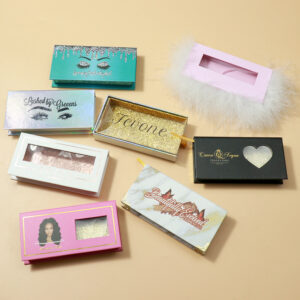 how to Custom eyelash packaging
These are the basic requirements to become an excellent supplier. If this is not attractive enough, please keep reading.
High-end equipment/leading technology/strict quality technology/unique customization/free professional design
I think there are few eyelash dealers who can complete such conditions at the same time, but we can guarantee that we have the ability to complete them!
How to design a beautiful eyelash packaging box?
The contents of the eyelash packaging box can be divided into five parts: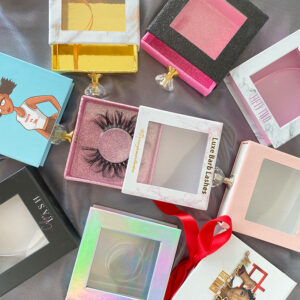 wholesale eyelash packaging box
Brand name, logo, color, advertising language and social media information
Check the logo on the custom lash packaging
You should know that through the brand name, your customers will understand your eyelash business!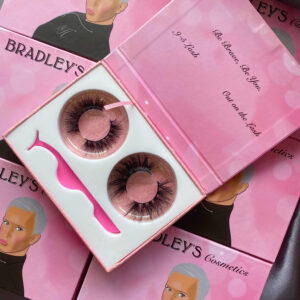 wholesale eyelashes and custom packaging
Make a logo
Professional logo allows consumers to remember your brand and enhance brand value through lines and colors
the color of the box
The color of the box must match the color of the logo, which requires careful design by the designer.
the shape design of the eyelash box
Custom eyelash boxes are packaged in rectangular, square, diamond, triangular and round boxes. You can tell us what you want, and we will help you design the logo on the box you like.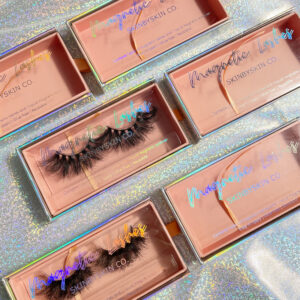 custom packaging boxes wholesale mink lashes
the number of boxes
When Custom eyelash boxes, you must think about the number of custom eyelash packaging you want to customize. The minimum order quantity for most factory-customized eyelash boxes is 60pcs, and we have two types of custom eyelash boxes, one can be made There are 20 MOQ eyelash packaging boxes, and one can make 60 MOQ eyelash packaging boxes. You can choose what you like.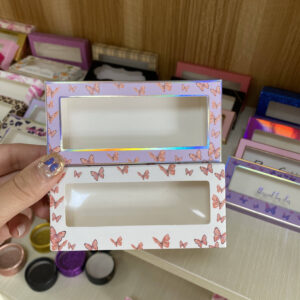 custom packaging vendors mink lashes packaging
So dear, if you want a delicate eyelash packaging box, you must think about these issues before customizing the box, so that your box will be perfect in the end.