How to design a beautiful custom eyelash packaging box?
Evanna eyelash vendors continues to explain how to design beautiful eyelash packaging today! This will be very important to you. A professional custom eyelash box can better promote your eyelash brand and better display your eyelashes.
First, the eye-catching slogan
If unique eyelash styles are the soul of mink eyelash wholesale, and the brand is the eye of the box, then the slogan is the soul of the box. In order to impress consumers with your brand, the slogan should be simple, interesting, insightful and attractive. Last but not least, social media information. Similarly, we can provide social media information printed on the back of the box! In this way, customers can reach you through your social information.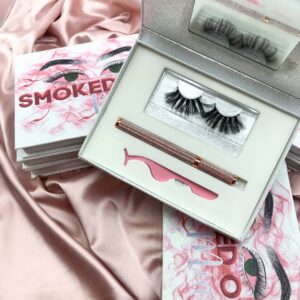 custom packaging boxes wholesale mink lashes
Standard production process
Eyelash design: design style, color, position and theme according to customer requirements.
Draw and Produce Die Plate: We can make many different eyelash packaging boxes, customized according to different box shapes, it takes half a day to a day.
Box cover printing: rich colors, real, not easy to fade, using the world's top printer.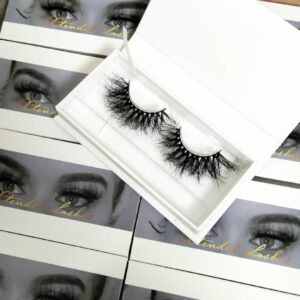 wholesale mink lash vendors with lash box
Film: One is a vague film, the other is a hazy memory. In order to save costs, some Lash vendors do not laminate the boxes. By consulting our sales staff, you can get a simple and professional way to determine if your boxes are stacked.
Hot stamping: It can make the brand name and logo particularly attractive in the sun! And it will make the eyelash box look more advanced.
Making the inner box: the length of the eyelashes determines the size of the eyelash frame, and the size of the eyelash frame determines the size of the box. Therefore, the custom eyelash package box is divided into inner boxes of large eyelashes and small eyelashes.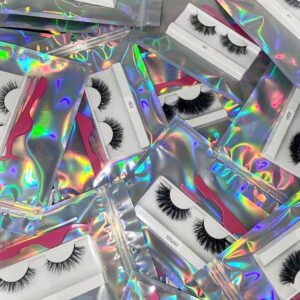 wholesale lashes suppliers with lashes boxes
Bonding process: Then use the machine to bond, very professional! Very strong!
Assembly process: The outer box and the inner box are generally bonded with hot melt glue. There are three types of glue moisture: dispensing, straight glue and curve glue.
Cleaning: Use alcohol or water to remove dust and disinfect.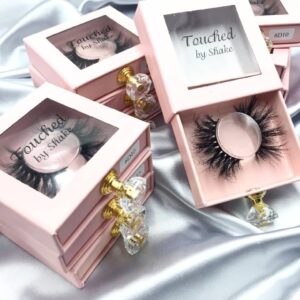 professional custom eyelash box wholesale mink lash vendors
Packing: The outer layer is sealed with tape, with high quality and anti-extrusion.
The above is the whole process of our production. If you want to produce customized eyelash boxes, welcome to contact us, we will give you the most professional service and the best quality products.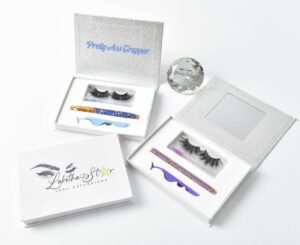 printed eyelash packaging boxes wholesale lash book