How to find a wholesale eyelash supplier for mink fur strips?
Google
You can find eyelash vendors on Google by searching keywords. Google may give you the best answers and suggestions, but you still have to search for the most suitable lash vendors.
Come to China to find mink eyelash vendors
You can have the opportunity to visit the factory, choosing 3d mink eyelashes made in China is your best choice. Although it is a bit difficult to come to China because of COVID-19, with the development of e-commerce, you still expand the eyelash market by opening video discussions with suppliers.
3.YouTube
A large number of professional sellers will show you more eyelash styles and custom eyelash packaging boxes on their YouTube channel, and will use more detailed video content to show the characteristics of the product, which is beneficial to your business.
4.Instagram
As a very popular social media platform, INS has tens of thousands of makeup bloggers and small and medium-sized sellers who push a large number of original and new products to the market every day. Therefore, you can pay close attention to them and express your intentions. Maybe they are willing to share their suppliers with you. If not, you can at least get some very useful and important business information.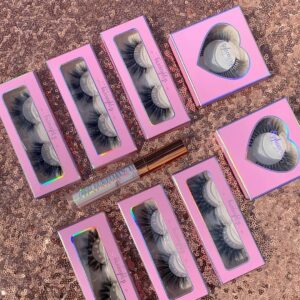 Facebook
Facebook is not only the largest social media platform in the world, but also the most competitive place. Here, many excellent brands are displayed and spread. You can post a consultation, which can help you obtain some important information.