If you want to start your eyelash business and set up an eyelash company, what should you do to make money quickly? Today we will help you solve this problem.
First, give your eyelash business or your eyelash company a good name
It is very important to start an eyelash business with a name, because people can remember and search for you by name.
Your eyelash company name can be the same as your brand name so that people can easily remember your company name and brand name.
The easy way is that you can add your name as the eyelash brand name. You can also make a cute eyelash company name.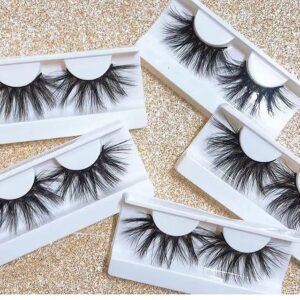 3d mink lashes wholesale 25mm mink lashes
For example, Lilly Lashes, Evanna Lashes, people can easily remember you and your brand name. You don't need to be very complicated, as long as you read it very smoothly and easily.
The Second Make Lash company slogan
The Lash company slogan helps your customers easily remember your brand name. It should be easy to remember, fun or wonderful.
This is not an easy job, you can work with your team, collect all the good ideas, and then choose the best.
Third, make the logo of the eyelash company
A special company logo will make it easier for your customers to remember you. It is also possible that because of your professional logo, customers trust your professionalism more, so choose your job to order eyelashes and custom eyelash packaging boxes.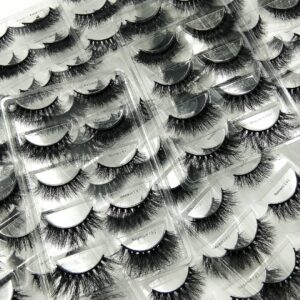 mink lash vendors wholesale 3d mink lashes
If you have a designer, you can easily design a logo.
If you don't have your own designer, you can ask the designer for help. There are too many good designers who can help you design an amazing eyelash company logo.
All you should do is send your money and company logo ideas to your designer.
It usually costs 30 to 50 US dollars and takes 24 hours or 3 working days.
If you want to get a free eyelash company logo, you can add our whatsapp, if you choose Evanna Lashes as your lash vendors, we will design one for free. We will design a free one and custom eyelash packaging for you.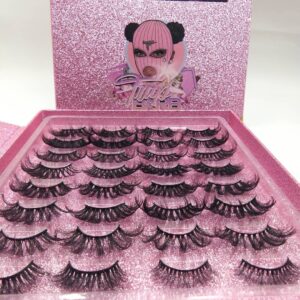 mink eyelash vendors wholesale lash vendors
Because Evanna Lashes is the best eyelash vendors of mink eyelashes and top luxury mink eyelashes, providing the best service and mink eyelashes for the American market.
So we will involve a little bit more, not only can wholesale mink eyelashes, but also customize eyelash packaging, and our own designer can customize the exclusive customized packaging box for you.
Fourth, create a Google account.
If you start your Internet business line online, this is the first step.
You should create an account that contains or is the same as your brand name.
If you choose Evanna lash as your Mink Lash vendors, we will show you all the details. We will help you launch your eyelash business website.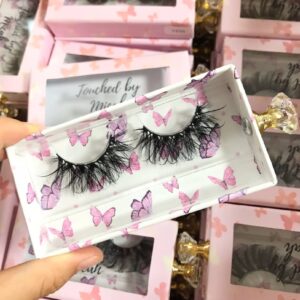 mink lash vendors wholesale 20mm mink lashes
Fifth, create your social media.
You can use this Gmail to create your Facebook account and YouTube account, you can also create an Instagram account and Google Ads account.
If you focus on the digital market, you know the importance of a Google account.
If you want to create your own eyelash brand, please contact Evanna Lashes, www.evannalashes.com will teach you how to get more traffic from Google step by step. Contact us now.
After completing your social media account, you should post and get followers and traffic from social media.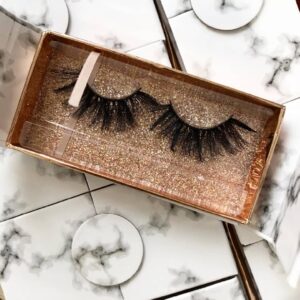 3d mink lashes wholesale mink eyelash vendors
If you want to know more skills, please contact Evanna lash now. If you cooperate with Lash Vendors Evanna lash, we will teach you step by step.
Sixth, look for mink lashes vendors of eyelashes.
After you complete the brand name and account, you should find a professional mink eyelash vendors who provides the best mink eyelashes and services.
If you want to build your website, you need more professional eyelashes and packaging photos. If you choose Evanna Lashes, we will send you high-quality photos so that you can use them directly. It will be simple and efficient.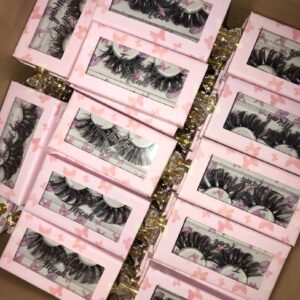 wholesale custom eyelash packaging box
Therefore, if you want to create your eyelash brand in a simple way, don't miss www.evannalashes.com. Most girls will like this service. We have helped too many girls to start their mink eyelashes business line. They are all successful and have their own eyelash company and eyelash wand.
So trust us, just do it. You can do more than you think.