Everyone is confused. Is Mink Lashes better than Synthetic Lashes? Mink Lashes VS synthetic lashes, which one is the best and what should I buy from my lash vendors?
First of all, you need to know what is the difference between the two? What are their respective prices?
Evanna Lashes, as a professional eyelash vendors, we will give the best answer. If you want to know more, please continue to browse.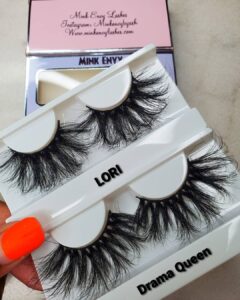 wholesale lash vendors wholesale 25mm mink lashes
First of all, what are mink eyelashes?
As we all know, mink eyelashes are made of mink skin, so we call it mink eyelashes. And there are too many styles on the market. 25MM mink eyelashes and fluffy mink eyelashes are popular mink eyelashes on the market.
When it comes to raw materials, some say it is Siberian mink fur, and some say it is the best mink fur among healthy mink fur. But where is the best mink hair, the most suitable part for the eyelashes? It is the hair on the tip of the mink's tail and the hair on the back of the mink's neck. These two parts are the softest and most suitable for eyelashes.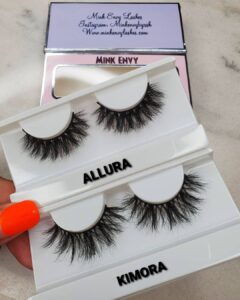 3d mink lashes wholesale 20mm mink lashes
What are synthetic eyelashes?
Synthetic eyelashes are eyelashes made of special materials that we call artificial materials. Such as plastic, fiber, silk and the like. We all call them synthetic eyelashes.
Sometimes we mix human hair and fiber into one, we call them artificial eyelashes.
So in terms of chemical composition, they are different.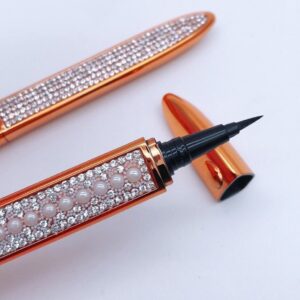 best eyelash glue lash glue eyeliner pen
How much are 3d mink eyelashes?
The retail price of mink eyelashes varies according to the length and style. Different lengths, different costs.
If you order 25MM mink eyelashes, you will spend more raw materials.
As we all know, the retail price in the US market ranges from US$15 to US$30.
If you buy mink eyelashes from a wholesale mink eyelash vendors, the price will be much cheaper than the retail price.
Depending on the quality and style, it usually costs US$3 to US$5. If you buy an order for mink eyelashes in bulk, you will get a good wholesale price.
wholesale 3d mink lashes vendors wholesale 25mm lashes
What is the price of synthetic eyelashes?
Synthetic eyelashes are usually much cheaper than mink eyelashes. But there are the best synthetic materials on the market, they are the same price as some mink eyelashes.
They are soft, light and vivid.
But it usually sells for US$1 to US$3 per pair. If you order more, you will get a discount from your Lash vendors.
If you buy the price of eyelashes on the market, each pair will be $10 to $20, which will be much more expensive than the wholesale mink lashes price.
Mink lashes VS Synthetic Eyelashes
So there are huge profits and business opportunities here. If you find the best eyelash vendors, you will get too much profit from the business.
If you want to have your own eyelash business line, we can help you start your eyelash business line step by step with professional experience and patience.
wholesale 3d mink lashes vendors
Which eyelashes are good? Mink eyelashes or synthetic eyelashes?
First of all about the quality of eyelashes
Mink skin is natural mink skin from mink, so this material is more vivid and gorgeous than synthetic eyelashes. And mink eyelashes are very popular in the market, and most girls like them very much.
Second about the eyelash market
For each different material, some girls like mink eyelashes, and some girls like synthetic eyelashes, so if you want to do these two, you should test your market, and your market data will tell you the answer or whether you should do it or Do not.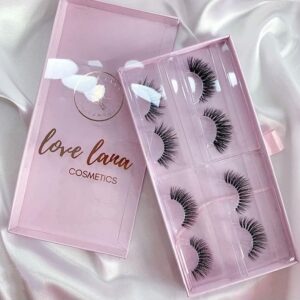 3d mink lash wholesale vendors
What is the difference between mink eyelashes and synthetic eyelashes?
The difference in the first material
Mink eyelashes are made of real mink, which is fluffy and vivid.
Synthetic eyelashes are made of fiber or plastic materials, they are the same as mink, but you can easily distinguish them.
Second price
Mink eyelashes are much more expensive than synthetic eyelashes. If you want to buy eyelashes at a cheap price, you can choose synthetic eyelashes.
Service life
Real mink eyelashes can be used up to 20 times. If you choose synthetic eyelashes, you can only use it once, and it can be easily damaged.