We have something to say about the eyelash market in 2022
In late 2019, an outbreak emerged that changed our lives. Everyone began to wear masks all day, and began to stay at home, with less income and less spending. It's as if the whole world has hit the pause button.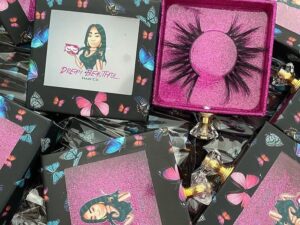 eyelash vendors wholesale usa custom eyelash package
The eyelashes business, which should have been brilliant, has also begun to fade, and everyone will not waste time putting on makeup and wearing beautiful 3D mink eyelashes if they don't go out. And this is terrible for us mink eyelash vendors, no one buys our eyelashes, we produce new styles and no one asks, it makes us very sad. And because of the economic depression, everyone no longer needs high-quality eyelashes at a price. Most customers' target price is between 0.5 US dollars and 2 US dollars. But my dear, it does not mean that our income is low. Living standard also can change low, we can buy a good quality eyelashes and wear them for a month without any problem, but if the quality is not good and the price is low, you will wear them for 7 days, and you need to buy new ones. In fact, you After all, it is more cost-effective to buy a good quality eyelash hair, because the shipping cost of each eyelash order is enough to buy 10 pairs of 3d mink eyelashes.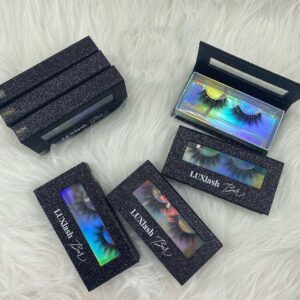 wholesale custom eyelash packaging box
And many lash vendors seized this need of customers, they gave up their bottom line, began to produce low-quality eyelashes, began to use poor wool materials, and gave up artificial mass production of low-quality eyelashes for sale. This is really sad. As an mink lash vendor who has produced eyelashes for more than 10 years, we really cannot accept that our eyelashes are of poor quality and are sold to customers, so we would rather sell good quality eyelashes to lower the price than sell bad eyelashes to customers. So we have reduced the price, we can make less or no money, and we also want to provide our customers with the best quality 3d mink lash.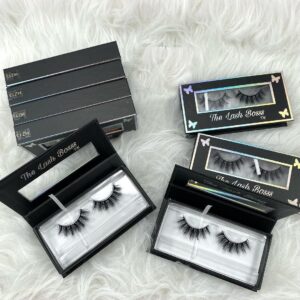 wholesale eyelash vendors custom eyelash packaging
As an eyelash vendor, we are willing to help our clients fulfill their desire to start an eyelash business even in this difficult economic time. We can sell at low prices because we believe that good quality products will never be defeated by poor products.
If you need professional eyelash vendors or that, if you need eyelash vendors that can provide you with the best product quality, if you need best eyelash vendors that can help you start your eyelashes business successfully. Please contact us Evanna Lashes, we will use the most professional attitude to help you start your dream.