What are luxury mink lashes?
Luxury Mink Lashes are the best quality mink eyelash in the market. Not every Mink lash Vendors can do this work. From the raw material to products, every mink fur and each pair of lashes are selected and tested by the QC team. And today, Evanna Lashes will tell you what is the real Luxury Mink Lash.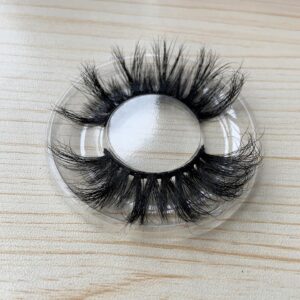 First, the raw material.
The luxury mink lash must use the top grade young mink fur from young mink. Which is fluffy, long and dramatic.
Second, unique style.
The luxury mink eyelashes can not be easy copied by the other Mink Lashes Vendors, and our mink lash are all designed by our own designer.
Third, Service life.
The real luxury mink lash can be used for more than 25 times. And if you use the bad mink lashes they can only be used for one time.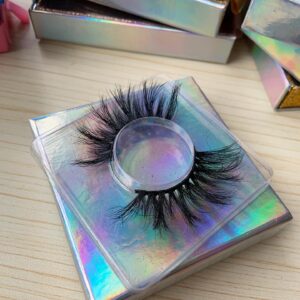 Fourth, long-lasting stereotypes.
All the luxury mink eyelashes are long-lasting 3D effect, not matter what are wet or dry, they still show personality and charming to you.
Fifth, waterproof.
Our luxury mink lash are all waterproof, so you can swim with them,and when you dry them, you can still reuse them.
Sixth,100% Hand made mink lashes.
The luxury mink lash are all made by hand, if you buy the 3D Mink Lash made by machine, that will lose soul and cheap.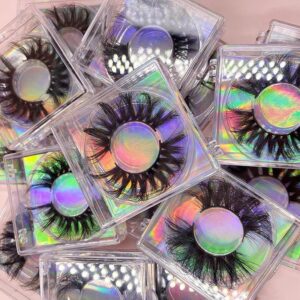 Seventh, Light and comfortable.
The raw material if from the young mink, which is super soft and gorgeous. Make sure you can make a professional eye makeup.
Eighth, Sterile products.
All the luxury mink eyelash should be sterilized. And have no irritation to your eyelash and skin. They are healthy luxury mink lash. But if you buy the bad lashes, they are treated by chemical liquid to make the 3D effect, that will do harm to your eye skin, More seriously, your eyelash will blind. so if you wanna do wholesale mink lashes plz choose the best professional mink lash vendors.