Why choose Evanna eyelash glue?
Evanna Lashes is a professional eyelash vendor, we provide various styles of mink eyelashes, custom eyelash boxes, and eyelash tools. We have more than 10 years of production history. With your own designer, you can design more beautiful eyelashes, high-end custom eyelash boxes and super high quality Super Strong mink lash Glue.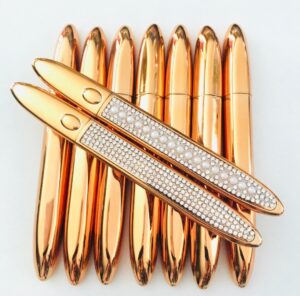 Evanna Lash vendors wholesale mink lashes with lash glue pen
Evanna lash glue is faster than other eyelash adhesives, just need to wait 20 seconds, you can easily hit a pair of beautiful big eyes. Evanna waterproof lash glue adopts high-quality eyelash bonding formula, which can fully ensure that our eyes are not irritated. Evanna lashes glue can maintain a long standby all day, waterproof, sweat-proof and oil-proof, and will not make eyelashes fall easily.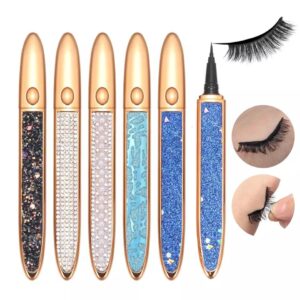 lash glue for false lashes wholesale 3d mink lashes
Evanna Lashes is a professional eyelash vendor. We are very large in scale, not only providing eyelashes, but also a beauty company, which can provide a lot of beauty-related things. The first is eyelashes, custom eyelash packaging boxes, lash adhesive, eyelash tweezers, eyelash brushes, eyebrow stamp stencil kit, as well as earrings, hair accessories and bracelets, etc. We have our own designers who can design unique styles and are always at the forefront of trends. If you want start lash bussines or wanna wholesale mink lashes , we can do best for u.