About Evanna Lashes
Evanna Lashes is a professional eyelash vendor. We are very large in scale, not only providing eyelashes, but also a beauty company, which can provide a lot of beauty-related things. The first is eyelashes, custom eyelash packaging boxes, eyelash glue, eyelash tweezers, eyelash brushes, eyebrow stamp stencil kit, as well as earrings, hair accessories and bracelets, etc. We have our own designers who can design unique styles and are always at the forefront of trends. If you want to know more, you can join us on Whatsapp, we will discuss in more detail.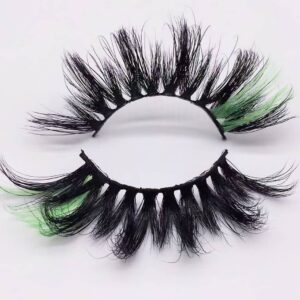 best lash vendors wholesale mink lashes
As professional eyelash vendors, we can provide hundreds of eyelashes with various styles. We not only have black eyelashes, we also have a variety of colored eyelashes. Our eyelashes have always been sought after by everyone. , we do not have expensive prices, only the best quality, the most popular styles, the most unique designs. 16mm eyelashes are our basic model, 20mm mink eyelashes are our best-selling model, and 25mm mink lashes are our luxury model. And colored eyelashes will make us more cute and unique. If you're interested, let's move on.
mink eyelash vendors wholesale
Custom eyelash packaging boxes, we have MOQ 20 and MOQ 50 custom eyelash packaging boxes, each of which is our unique design, the quality of each is guaranteed, if you are just starting the eyelash business , you are welcome to start with our minimum order box of 20, which will help you start your eyelash business well. If you don't have a logo, please rest assured, we have professional designers who will design for you free of charge. When you place an order, we will use our most professional technology to design the most suitable eyelash logo for you.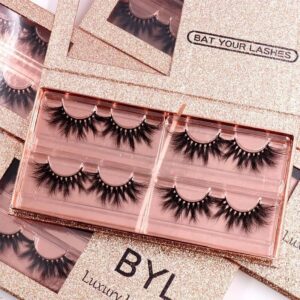 3d mink lashes wholesale custom lash book
Dear if you want to know more, please contact us, we will be your best lash vendors. If you want to wholesale mink eyelashes please contact us.