Customized eyelash packaging show! ! !
Wholesale mink eyelashes from Evanna Lash vendors, we mainly do mink eyelash wholesale and custom eyelash packaging. We can design our own eyelash styles and custom design customer logos. Now I will show pictures of mink eyelashes packaging here.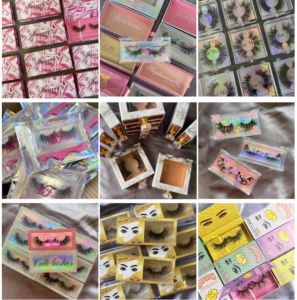 custom eyelash box vendors best 3d mink lash vendors
We are a professional manufacturer of custom eyelash boxes. We have nearly 60 luxurious eyelash boxes with perfect styles and quality! These style boxes can be produced by putting your logo or brand name on the box within 2-3 working days after completion! Of course, we will also have more than 100 customized eyelash packaging boxes, you can change the color and shape of the box, as long as you choose the box you want, tell us the color you want and the design you want, we will customize it for you It takes about 7-10 days to design and produce your own eyelash box.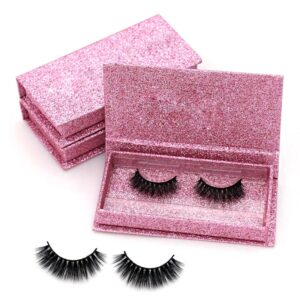 wholesale custom eyelash packaging box
If the brand is the eye of the box, then the slogan is the soul of the box. In order to impress consumers with your brand, the slogan should be simple, interesting, insightful and attractive. Last but not least, social media information. Add your social information at the back of the box, so that you can better promote your social accounts and let customers find you and contact you more quickly.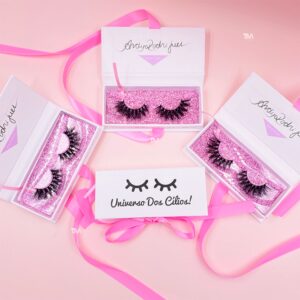 private label custom eyelash packaging
If you want to start your eyelash business, or if you have any questions before starting, you can contact us and we will provide you with the greatest help. This is also our mission to make more and more eyelash vendors grow stronger.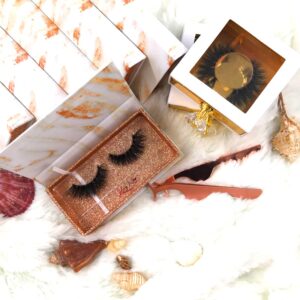 custom eyelash boxes manufacturer
Our eyelash packaging factory is located in Qingdao, covering an area of ​​5000 square meters. It is a standard modern eyelash packaging box factory with the world's most advanced 3D printer and UV printer.
If you want custom eyelash packaging box, please contact us Evanna Lashes. We will be the most professional eyelash vendors and the most professional custom eyelash box vendors.