How to apply 3D Mink Eyelashes?
How to easily use 3D mink eyelashes, there are endless online tutorials, today we will show you the key points of 3D mink eyelashes step by step.
First, open the box of your 3D Mink Lashes Custom Eyelashes package and take out your Mink Lashes.
Second, remove the lashes from the tray.
Make sure that the left eyelashes are attached to the left eye and the right eyelashes are attached to the right eye. First put the middle part of the eyelashes on your eyes, and then slightly trim the front and back of the eyelashes to make the eyelashes fit our eyes more.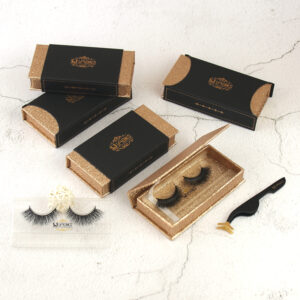 create your own eyelash packaging box
Third, measure the lash bar according to your eyelash glue pen eyeliner.
Use eyelash scissors to trim off excess mink lashes according to the size of your eyes.
Fourth, apply eyelash glue pen to the mink lash tape.
Wait a few seconds and apply to the mink lashes after the glue dries. You can also opt for lash glue eyeliner so you can liner on your eye skin and they will wear 3D mink lashes.
Different lashes have different structures and styles, so you should choose lashes that suit your eyes and face shape.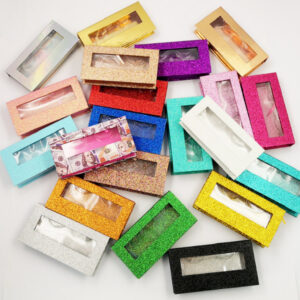 eyelash packaging box manufacturers
How do I create my own 3D mink lashes?
When you create your own brand of eyelashes, you may want to create your own 3D Mink Lashes.
And today, Evanna Lashes will help you style your lashes step by step.
First, work with an eyelash factory that has its own eyelash designer.
As you know, most mink lashes vendors they don't have their own designers, they can't design mink lashes for you.
Next, sketch and draw to show the structure of your own mink eyelashes.
Send it to your mink lash vendor to confirm details about the lashes.
wholesale eyelashes and Custom Eyelashes package
Third, make eyelash samples and confirm the eyelashes.
Your mink eyelash vendor will design first and they will make samples for you to test quality and style.
If they are exactly what you want, just confirm. If not, modify it until they are exactly what you want.
Fourth, order your own mink lashes from your mink lash order catalog.
Your lash supplier has designed too many mink lash styles in the market and most of them are market tested and selected.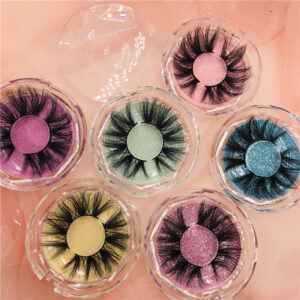 3d mink lashes wholesale vendors
So you should ask your wholesale mink eyelash vendor which styles are best selling.
And give your style name to your mink lash vendors, when you market you can use your own style name like Lilly Lashes Miami, when it comes to Miami Mink Lashes people can easily find Lilly Lashes