How to start selling 3D Mink Eyelashes?
We are experts in selling 3D mink eyelashes​​, and our long history and experience are our strengths. As the best mink lashes vendor on the market, Evanna Lashes has helped over 10,000 girls start their 3D mink lashes business line. And most have their own lash companies and salons.
Today we are showing more details on how to start selling 3D Mink Eyelashes.
First, choose your mink eyelash vendors.
This is the first step you should do, open Google, enter the keyword "lash vendors", Google will recommend you to many eyelash vendors in the market, you should choose a fashionable and affordable mink eyelash vendors to start Your sample order, check if the sample order is suitable for bulk order.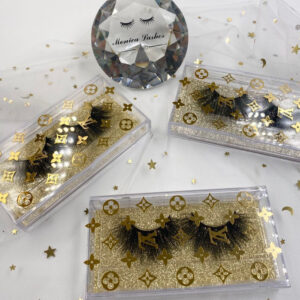 Mink Eyelashes Packaging wholesale mink lashes
Second, choose your mink lash style.
You should do your research first and determine which type of mink lashes your client prefers. Alternatively, you can ask your mink lashes vendors for help if they are experts in your target market.
Third, design and produce your own custom eyelash packaging.
Three ways to own a mink lash pack. Choose the custom eyelash packaging that suits you according to your actual situation.
The first free eyelash pack
If you choose Evanna Lashes, we will provide you with free lash packaging to help you start your mink lashes business line. If you want to order a free eyelash pack now, you can contact us via WhatsApp.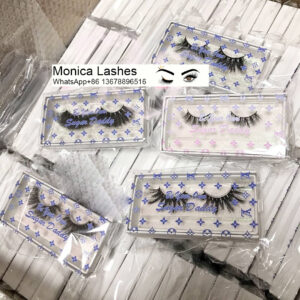 create your own eyelash packaging
We will send you a free eyelash packaging catalog from which you can choose any style of eyelash packaging. And our free packaging can be customized with logo on it.
2nd Universal Mink Eyelashes Packaging.
There are many regular packages in stock, you can choose them easily, we can ship within 24 hours to ensure you receive your package the first time. And we will complete the logo printing within 1-3 days.
Third custom eyelash packaging box
If you want to create your mink eyelashes brand, you must design and produce custom eyelash packaging.
If you choose Evanna Lashes as your first mink lashes vendors, we can design it for you for free.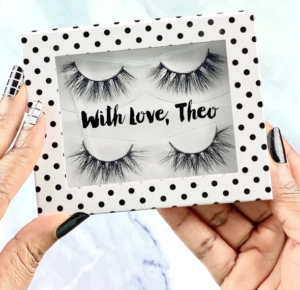 mink eyelash vendors wholesale
Fourth, build your social media.
Make sure you have your own brand of eyelashes on social media like Instagram, Facebook, Pinterest and YouTube, as well as Tiktok.
Fifth, build your own website, you should have your own website, when people want to brush their eyelashes, you can show them the first time. thereby boosting sales.