How to decide the number of custom eyelash boxes?
Now that the eyelash market has reached a full state, more and more eyelash vendors have appeared in the market, and the quality of eyelashes provided is also uneven, and more and more mink lash vendors can provide customized boxes wholesale. There is also a small number of customizations about the custom lash package. In the past, the minimum number of customizations must be 60, but now it is possible to customize 30, 20 or even 10 pcs custom lash packaging. But what should we choose to be the most suitable for us? Some people will say that in the beginning, of course, the smaller the number, the better. So let's discuss this issue today.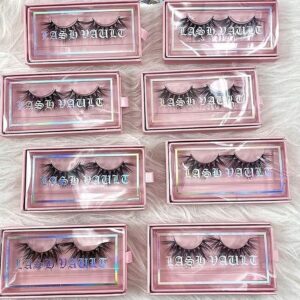 eyelash packaging boxes suppliers
First of all, is it correct to choose a small number of custom eyelash boxes at the beginning, my answer is, if you are just starting an eyelash business and do not have enough money, experience and enough customers, we will also recommend you start from a small number of custom lash boxes to get started. This will save you money without making you lose more by not being able to sell. But there is a disadvantage of choosing a small number of custom lash packaging, that is, the eyelash supplier will produce dozens of boxes in advance, each with thousands of diy eyelash packaging, you only need to choose the boxes they have already produced, they help you in the box Add the information you want on the front and back of the box. With such a custom eyelash boxes, you cannot change the color of the box or add information to the inside of the box. If you can live with that, you can opt for this small number of custom lash boxes.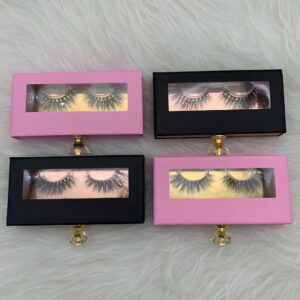 eyelash packaging box manufacturers
Secondly, if you have already ordered this kind of box and witnessed its quality, we no longer recommend ordering 20 pieces at a time, because ordering 60 pieces at one time will save a lot of shipping cost than if you order 20 pieces each time. So we would recommend ordering more custom lash boxes.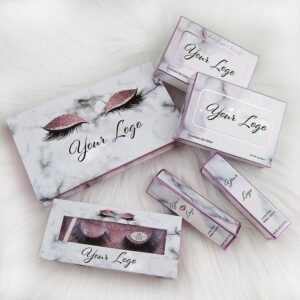 private label custom eyelash packaging
This is our thoughts and suggestions If you have more suggestions, please send us a message, we will definitely consider and learn from it. If you want custom lash packaging and wholesale mink eyelashes, please contact us, we will be your best eyelash vendor.