How to start your own eyelash business?
Starting Mink Lashes Business is very popular in the United States, more and more girls like to make their own eyelashes and start their own eyelash business, so today, Evanna Lashes will teach you how to start your own eyelash business smoothly and successfully.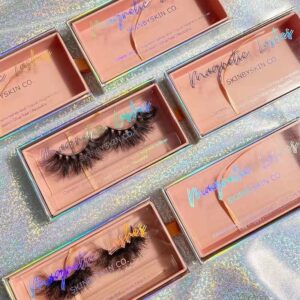 wholesale eyelash vendors with custom eyelash packaging
Design your own eyelash style
If you don't want to sell the eyelash styles that everyone sells in the market, you can design the eyelash styles you want and have your own ideas. So you should have your own eyelash designer, if you don't have your own designer, you should find an eyelash factory with your own designer, cooperate with them, provide all your ideas to your eyelash vendors, they will Your design style.
As we all know, not every mink eyelash factory has its own eyelash designer. Most mink lash vendors buy semi-finished materials and then produce mink eyelashes.
Therefore, if you want to make your own 3d mink eyelashes, you should find the best mink eyelash vendors,such as Evanna Lashes, who have their own designers. You can design your own eyelash styles. And can help you design the eyelash style you want.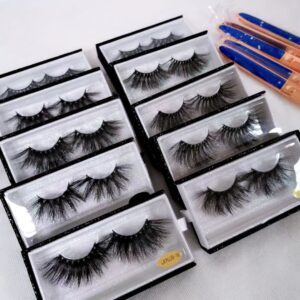 best lash vendors wholesale 25mm mink lashes
Looking for a professional and trustworthy wholesale lash vendors
It is very important to find a professional and responsible eyelash supplier. Not all eyelash suppliers are professional and suitable. To use the right method, I will tell you how to find a good eyelash supplier, and hope to help you.
You can use Google to enter keywords, eyelash vendors, Google will tell you the best eyelash vendors do not click on the ads, because some mink lashes vendor spend money to rank their own websites to the top, such a website It is recommended that you do not choose. Google will check everything for you, so you can easily find your best eyelash vendors through Google.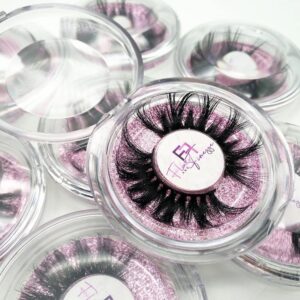 wholesale 25mm mink lashes with clear case
Google will recommend all the top wholesale mink lash vendors for you. You can choose the first or top 1 or top 2 eyelash wholesale vendor. This is the best and simple way.
If you have no idea how to choose an mink lash vendor, we can help you make the right decision step by step.
What should you do when you find your eyelash supplier? Follow us, we will share tips and tricks to you, which will be of great help to you and your eyelash business line.
Name your eyelashes
A good style name your customers will remember the style, such as Lilly Lashes Miami. When it comes to Miami eyelash styles, girls can easily find Lilly Lashes and get the exact style you like.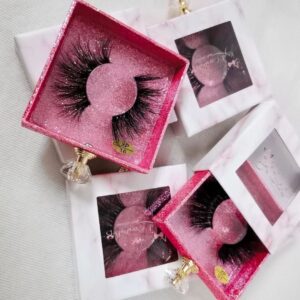 25mm mink lash vendors wholesale eyelash package boxes
So it is necessary to make a unique and amazing style name for each style of your eyelashes. In this way, your customers can directly buy the products they like, and at the same time can save the time of choice and promote your sales.
Test your eyelashes on the market
Make sure that your eyelash styles are updated popular styles that girls like very much on the market. Otherwise, no one will buy from you.
Therefore, you should test the market first and send it to your customers and friends for testing, asking them how comfortable they are wearing eyelashes and whether they really like your eyelash styles. If you like this, you can sell your eyelashes to your customers. Up.
If you don't know how to test the quality of 3D mink eyelashes, you can read this article and we will help you test them.​​​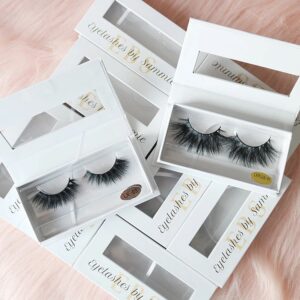 3d mink eyelashes wholesale mink eyelash vendors
Make sure to choose and produce more styles that your customers like so that you can easily sell them out and get more and more customers and profits from the market.
Fifth, improve your eyelash business line through tips and tricks.
There are many tips and free ways to promote your eyelash business line, the following are our most commonly used:
1 Create your YouTube channel
YouTube is the largest video site used by people, and they will choose YouTube to view the product directly to check the style and quality.
Therefore, you can create your own YouTube channel and show your products and services to your customers through the YouTube channel. When your customers find you, you will get more and more subscribers. As a result, you will get more and more new customers from YouTube.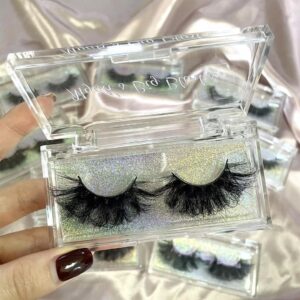 25mm siberian mink lashes wholesale
2 Build your website and start your SEO work.
When it comes to websites, you should know Google, which is the largest search engine in the digital market. Therefore, just start your website and your SEO work. Your customers will find you and consult with you.
If you want high-quality product pictures and build your own professional website, you can send us a message and we will help you make a professional website step by step.
For SEO work, you can hire a professional person to do the work for you, because this is a technical job, and this person must know Google very well.
So you will get more and more organic traffic from Google, and your business line will get bigger and bigger.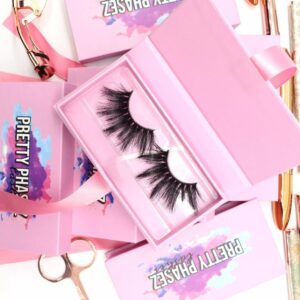 real mink lashes wholesale lash vendors
Create an Instagram account
I believe that there is almost one Instagram account in foreign countries. You should be better at this than us. You can post photos of eyelashes or videos of wearing eyelashes on IG to increase the number of views, so that there will be more Someone sends you a message asking for detailed information about your eyelashes.
So dear, it is not difficult to do eyelash business, of course it is not very easy, you must pay attention to choosing the right eyelashes and find a professional 3d mink lash vendors. This way you can start your eyelash business very quickly. I hope that every customer can have a prosperous business.