The difference between high-quality eyelashes and poor-quality eyelashes
Evanna lash vendors is the best eyelash vendors in China. We have our own eyelash designer, box designer and our own factory, our own complete production line. We mainly wholesale mink eyelashes and custom eyelash packaging. If you want to learn more, please continue browsing.
Here we will see the highest quality mink eyelashes, because we only do the high-end market, and are only responsible for customers, providing customers with the best products and services.
25mm mink lashes wholesale eyelashes vendor
For customers, high-quality eyelashes will arouse their interest and buy back a lot. You rarely deal with after-sales issues and win more stable customers. They will also introduce you to more new customers because your eyelashes are of the best quality.
Good eyelashes will not make your eyes uncomfortable. You don't have to worry about too much chemical composition in your eyelashes. Each pair of eyelashes is flawless and of high quality. The quality of the eyelash factory is strictly controlled. And very good customer service. If there is a problem with the goods, they will help you solve the problem in the first time and reduce your loss.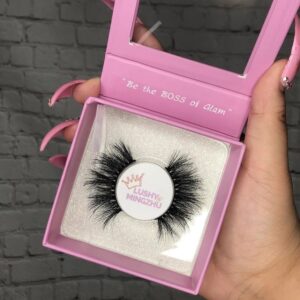 Inferior eyelashes often cause hair loss or dryness, which can make your eyes itchy. This will make the customer's experience not good enough, and there will be a lot of after-sales problems, which will cause you trouble, and it will affect you every day.
So my dear, please don't ignore our good quality 3d mink lashes because of the price. Good products will only bring you positive benefits. Don't worry about any problems at all. On the contrary, you need to have bad quality eyelashes. Accept all kinds of problems from customers. If you want to know more and want good quality 25mm mink lashes, please contact us. As the best lash vendors and the most professional eyelash vendors, we will provide you with the best eyelash quality and the most professional service. The most detailed knowledge of eyelashes.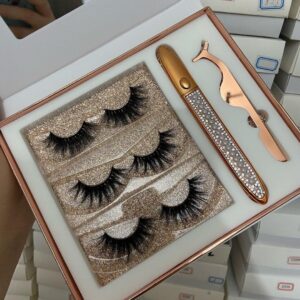 custom eyelash box packaging wholesale lash book