What are 7D mink eyelashes?
Many customers have heard that more and more mink eyelash vendors have new 7d mink lashes wholesale mink eyelashes, so they come to buy them. Some people still don't know what 7d mink eyelashes are. What is the difference between these wholesale eyelashes and ordinary eyelashes! So today Evanna Lashes will give a detailed introduction.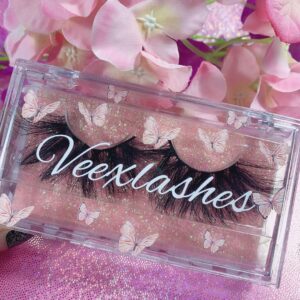 7d mink lashes wholesale with clear case
This is also mink eyelashes
First of all, these 7D mink eyelashes are also made of hair that naturally falls off the tail of young mink. They are long, strong, light and shiny. Mink fur is fluffy, soft and tough. The wearing effect is clear and vivid. Mink eyelashes blend with the human eye.
Features of 7D mink eyelashes
Compared with ordinary 3D mink eyelashes, 5D mink eyelashes and 7D mink eyelashes are more fluffy and messy, making the wearer more beautiful and charming! The 7d mink eyelashes look more naturally curled and can be integrated with the human eye without heaviness. Convenient for your makeup, best for your eyes!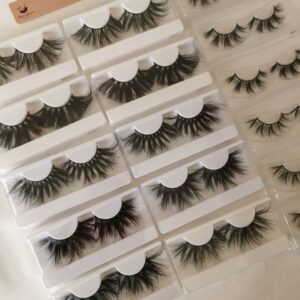 3d mink lashes wholesale lash vendors
The difference between 3D eyelashes and 7D eyelashes
3D eyelashes look more three-dimensional, fluffy, and vivid than ordinary eyelashes. This 3D effect can make your eyes brighter.
7D eyelashes are more curved, bolder and more dramatic on the basis of three-dimensional and three-dimensional feeling!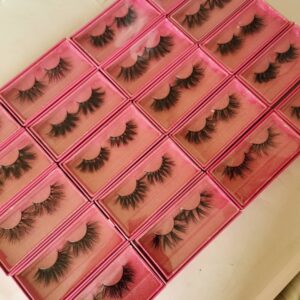 private label custom eyelash packaging
Disadvantages of 7D mink eyelashes
Although 7D eyelashes are the latest style, compared to 3D eyelashes, 3D eyelashes are more everyday and suitable to be worn at any place and at any time, but 7D eyelashes are relatively exaggerated and suitable for wearing at a dance or party. Suitable for young people.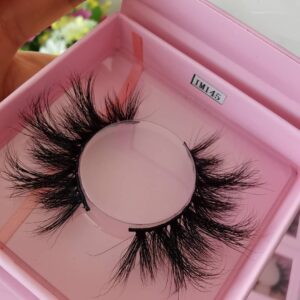 mink eyelash wholesale eyelash vendors wholesale 25mm mink lashes
If you want to know more about eyelashes, please contact us. As the most professional and best lash vendors, we will give the most professional advice and the most detailed introduction. Help you choose the best and most suitable eyelash style. If possible, I hope we can have a good cooperative relationship and let us become your eyelash vendors.