Where can you find cheap Eyelash vendors?
There are two modes of Eyelash Wholesale Business. One is through transactions between buyers and sellers (Eyelash Factories And Manufacturers) and third-party platforms. The other is a direct transaction between buyers and sellers without the involvement of a third party.
There are many mink eyelash factories around the world, mostly in developing countries.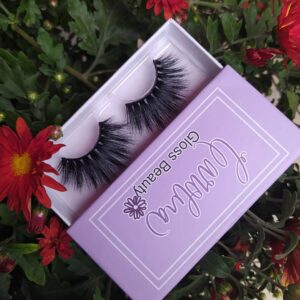 You can come to China, where there are many excellent eyelash factories, especially in Qingdao. Our factory is located in Qingdao. The Natural Mink Eyelashes we produce are not only of good quality but also at a reasonable price because there are no middlemen who make the difference.
About our company
Evanna Lashes is one of the leading domestic suppliers and manufacturers of personal eyelashes, eyelash extension tools,
3D Mink Eyelashes, 5D 25MM Mink Eyelashes bands, Eyelash Packaging Boxes, and other products in China.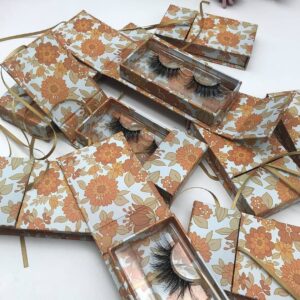 The company also produces Mink Eyelashes, animal hair eyelashes, and other products.
We can also wholesale and customize eyelashes according to your samples.
Have our own factory and a large inventory, so the quantity of eyelashes is stable.
As a top lash vendor, We also employ professional designers who would attend the Paris Fashion Exhibition every year to learn new design concepts and follow the new trends of the times, which also can attract more new customers.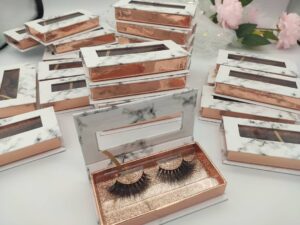 The detailed services we provide for our customers
(1) We specialize in producing 25MM Mink Eyelashes, 3D Mink Eyelashes, and luxury mink eyelashes.
In addition, we also provide our own brand of custom eyelash bags, mink eyelash glue pen , mink eyelash washing machine, and mink eyelash brush.
(2) Our eyelashes are from high-quality lash vendors who Wholesale 25MM Mink Eyelashes.
We have won the trust and support of thousands of 3D Mink Eyelash and 25MM Mink Eyelash entrepreneurs with our fast shipping,
quality products, and attentive after-sales service.
We now have over 100 different custom eyelash packages to choose from.
We have professional designers who can help you design your mascara after you confirm the order.
(4) Designing your own brand is of utmost importance in the eyelash business.
Better help you realize your business dream of brushing eyelashes.
We have professional designers to design it for you for free.
(5) We are willing to provide mink eyelash samples for you to confirm before you decide to order our products.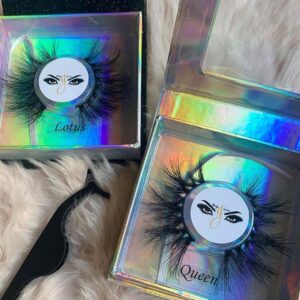 I believe this is the service that many other eyelash suppliers are reluctant to offer.
Benefits of Lash Mink Eyelashes
(1) Our Natural Mink Lashes are 100% handmade, so to ensure the symmetry, beauty, consistency, and perfection of our 20MM 3D Lashes, every worker can only produce 10 pairs of Luxury Mink Lashes per day.
The number of lashes we produce is limited, so we can ensure the quality of our 3D Mink Lashes.
(2) We use the longest hair on the mink's tail, with long peaks, no trimming, no follicles or tips, so it will not look unnatural.
Our eyelashes are cruelty-free and are mainly collected during the mink detailing process.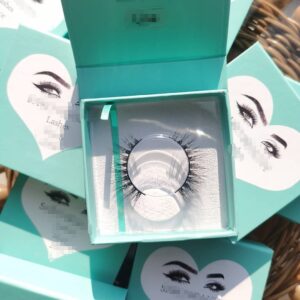 (3) Universal suppliers are chemically treated with a certain number of chemical materials for the molding process.
If you are careful, you will notice that the eyelashes you purchase have some chemical smell.
The lashes we wear every day come in contact with our skin and our skin comes in contact with chemicals.
You should know what will happen, it is very scary.
(4) Our warehouse is equipped with timely replenishment of stock and our professional delivery staff can deliver within 12 hours
after the order information is placed.
We have signed a contract with a courier company who can arrive at the warehouse.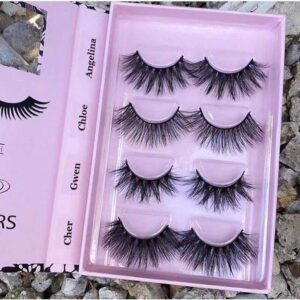 (5) Our Mink Eyelashes are made of 100% mink by hand, which are stylish and comfortable to wear.
Our bulk Mink Eyelashes are inexpensive.
The process of placing an order
(1) The customer asks the sales department
(2) The salesperson replies to the customer as soon as possible, quoting and confirming the product name, size, quantity, delivery date, etc.
(3) The salesperson sends the official order to the customer through negotiation.
(4) Make production orders and arrange the production.
(5) A week later, have the inspector check the goods before delivery.
(6) If there is nothing wrong with the goods, the salesperson should give the address/phone number name to the delivery person and ask the delivery person to deliver the goods.
(7) After the delivery is successful, the delivery person will give the sales a courier number,
then the salesperson gives the customer this courier number and tells the customer which courier company they use and how many days it will take to receive the goods.
(8) Customers are welcome to consult us if they have any questions after rece
iving the goods.
If the goods are damaged in transit, we will give you a replacement in the next order, as long as you send the video and photos to our staff