How to start an eyelash business to make money?
Today, Evanna Lashes will share some experience on how to sell mink strip eyelashes as an eyelash vendors
How to sell mink eyelashes as soon as possible and make more money?
Want to sell mink eyelashes online? The eyelash market is a very competitive market with very low prices. The right marketing strategy, brand and packaging will ultimately make you different.
In 2017, the sales of false eyelashes in the United States were approximately US$206.4 million. This number increased to 269.7 million in 2018. There is demand again. – Statista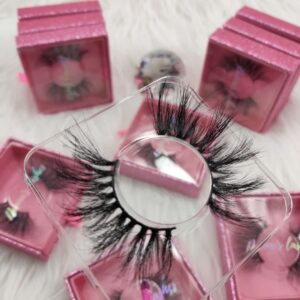 Use our recommended tips and resources to start your eyelash business now!
About lash Business name/logo
The stunning logo and company name are the first step in starting your lash business. This is really exciting, and hope to paste it in all places on the website or T-shirt. Let more people see, so that your business name will be memorable and eye-catching. You should be happy and proud of the logo. We recommend that you use 2-3 alternative, cohesive logos to match the unique social media platform.
Be your own boss: build your own eyelash brand!
Purchasing wholesale eyelashes
Eyelashes come in various styles, sizes, shapes, colors, thicknesses, etc. You need to be sure to focus on the quality of the eyelashes you sell. In the early days of starting your eyelash business, your main goal is to get the most benefit. Determine how much you can honestly spend and the quality you can afford, while also considering the overall budget. So when choosing 20mm mink lashes strips, you should consider what kind of eyelashes are most suitable for you, not necessarily the cheapest, but it must be the most suitable.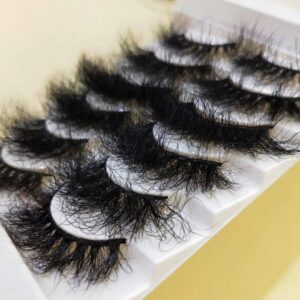 Brand / Eyelash Packaging​​
Branded and custome eyelash packaging are very important when it comes to any business and want to stand out. If you need to pack your eyelashes, you can check our list of hair/lashes vendors. We will design your own eyelash logo for you for free. This is a professional and fast process. In addition, you can click Google to quickly search for Evanna Lashes. Find us easily, happy to help you dear.
About selling eyelashes
Do you have mink strip lashes vendor? How will you sell them?
You can sell eyelashes online in various ways. Creating an online store is the first way to expand your business. It is easy to sell eyelashes in person.
Engaging in legal business is very important to expanding your business. You can first choose a professional mink lash vendors to provide you with mink eyelashes, find the right sales platform, set a reasonable price, find the target customers, and carry out promotion and sales.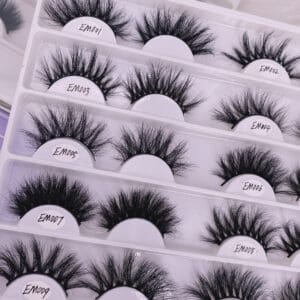 How to build your own eyelash brand
Marketing strategy/expand your business
Social media marketing (Instagram, Facebook, Twitter, etc.)
Youtube tutorial/video (show how to use eyelashes, display packaging, and display eyelashes)
EBay/Amazon
Etsy
Hair and Beauty Forum
Public forum
Find Facebook groups related to cosmetics and beauty
Custom packaging
Create email list
Create a blog
Most importantly, conduct research. Google will classify and display false eyelashes (such as false eyelashes, mink eyelashes, magnetic eyelashes, and eyelash extensions). After in-depth research in this area, you will be able to determine a competitive price point.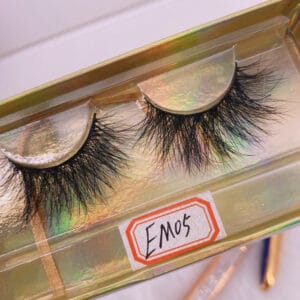 Create your own eyelash packaging
A professional cut-out color eyelash packaging box is to develop a good mink eyelash promotion plan,
Now more and more customers join our eyelash line to sell eyelashes, but I found a problem. Although their eyelashes were sold, they did not make any money and still made a loss.
I saw a promotional plan for customers, I think it is incredible, because how can I make such a plan, but can not make any money. I will place the customer's promotion plan below. You can check out.
How much does it cost to start an eyelash business
My customer ordered our EM eyelashes and free eyelashes packaging box. The price of the eyelashes we sold to him was $4, and the box was free, including shipping. This average is $5 for a set, but my client sells a pair for $6 and two sets for $11, and the shipping cost is not included. How do you say this will make money? This business is simply not right.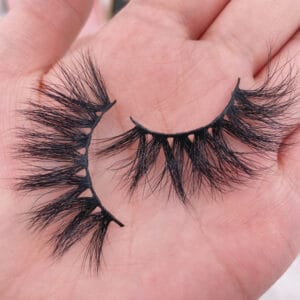 My clients cannot make money, which makes me feel very sad because they will slowly terminate their eyelash business because they feel that they cannot make money in the eyelash area.
Therefore, I decided to create the most suitable promotion for my customers.
If you order our boxes and eyelashes like my customers, you can sell one set for 14 dollars, two sets for 25 dollars, and 35 dollars for 35 dollars. If you buy three temporarily, we can give him a small gift, such as an eyelash brush or eyelash tweezers or a beautiful free package eyelash box. In this way, customers will be happy to buy our eyelashes and repurchase them.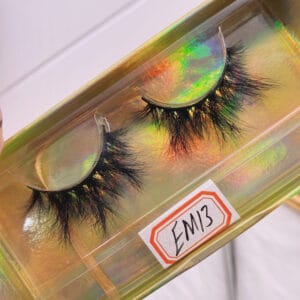 This way we can sell quickly and make money. Our business will get better and better and will continue. Because the quality of our eyelashes is guaranteed, there is no need to worry that customers will stop buying because of the quality of our eyelashes.
This is a good suggestion. If my plan is helpful to you, you can use it in your business, or if you want to know more about eyelash promotion plans, you can leave a message or send a message to us, and I will give you more choices. Help you start your eyelash business better.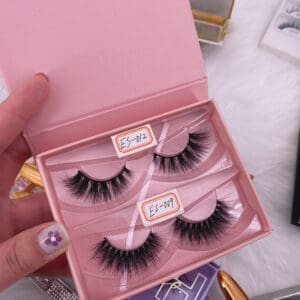 I would be happy to help you because Evanna Lashes is the best lash vendors of eyelashes. Hope we can be your professional eyelash vendors and provide you with the most professional service and practical experience.