What is eyelash glue pen? What are the characteristics?
As you know, eyeliner glue pen is an updated eyelash tool in the market, more and more girls are willing to buy eyeliner glue pen instead of eyeliner and glue, and eyeliner glue pen is a mixture of gel and lash glue eyeliner pen, easy to use, efficient to create professional eye makeup.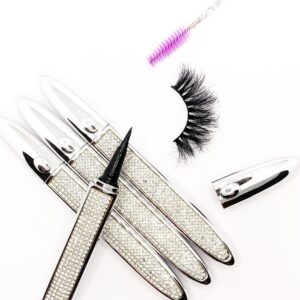 What is the price of eyelash glue pen?
As you know, we are a supplier of eyelash glue pen in the United States, and we offer our customers competitive wholesale prices based on quantity. You can buy it from Amazon, retail price is $7.69, if you buy it from us, it will be much cheaper than Amazon, which is why so many buyers are willing to choose Evanna Lashes as best eyelash glue vendors and eyelash vendors. Our eyelash glue pen is only $2.50, and this price includes eyelash glue and the box of eyelash glue pen we provide.
Because we offer our customers the cheapest wholesale prices, and we have no MOQ restrictions, they can get the best price. And we will provide free glue box, and also can provide free logo. If you want to start a perfect order. contact us before.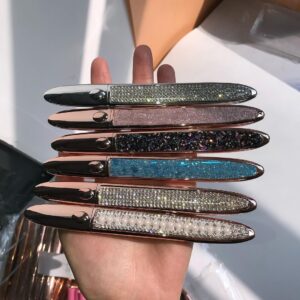 How to use Lash Glue Eyeliner?
There are a lot of tutorials that you can search, today we share a trick that many people don't know, before you use eyeliner with eyelash glue, you should shake it, you will hear the ball in the pen, thus making the glue more even.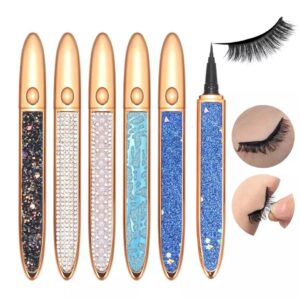 How long do best lash glue last?
Well, depending on the quantity you buy, it can generally be used more than 50 times. If you don't find a professional adhesive eyeliner pen vendors, they don't tell you the lifespan, you may only use it a few times, and you also throw it away. And our lash glue eyeliner can be used more than 100 times if used gently. So when you buy adhesive eyeliner pen wholesale, you should not only pay attention to the price, but also ask about the lifespan and quantity. Since you can easily see, you should test as much as possible. Don't give up more inquiries and more professional products just because of the price.