Where To Find Mink Lashes Vendors Is Professional ?
There are many eyelash vendors, and everyone says they are the best lashes vendors. What should you do to find your own mink lash vendors? How to make a perfect order from your false mink eyelash vendors?
Today, (Evanna Lashes) will teach you how to find the best and suitable lash vendors of mink eyelashes.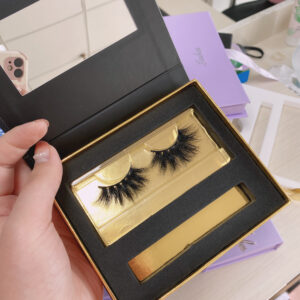 Step 1 Open your search engine Google.
Google is a universal search engine, they can provide you with many mink lash vendors on the Internet, and you can easily find the answer through Google.
Step 2 Enter the keyword "eyelash vendors" or "lash vendors". You can view a lot of wholesale lash vendors, you can directly search for lashes manufacturers on the main page, of course, you can also browse and select your mink lashes vendors through pictures in the image search interface of Google.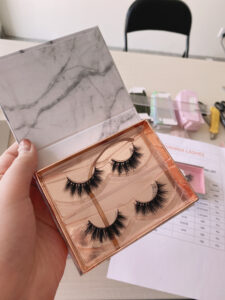 Step 3 Make a list of wholesale mink lash vendors.
You should collect every eyelash wholesale vendor and mink lash vendor website, and collect information from Google suggested lashes vendors. You shouldn't just see that Google's recommendation is at the top and you should choose. I suggest you browse a lot and choose an eyelash manufacturer that suits you best.
Step 4 Find the contact information of the 3d mink lash vendors
Every eyelashes vendor has connected information or social media on the website, so you can easily find them on the website. You can ask more and learn more about the eyelash vendors you choose so that you can finally determine the eyelash supplier you choose.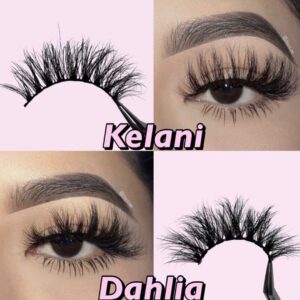 But, what questions should you ask to get good information from mink lash vendors wholesale?
First, pay attention to the location of the eyelash vendors
Some lash vendors say that they are mink eyelash vendors in the United States. You should be careful. Most eyelash factories are from China. They may be distributors, not eyelash suppliers and manufacturers. Therefore, the price they provide is higher than that of Chinese 3d mink lashes vendor, because American eyelash suppliers buy from Chinese suppliers. The price they give you is not the original price, so if you find your The price of eyelashes is higher than US$10, it is recommended that you choose the next one directly.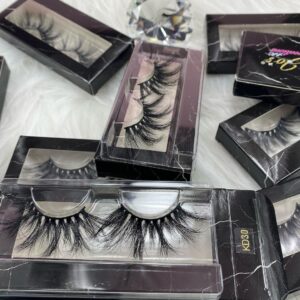 Eyelash samples are very important for you to test the quality of mink eyelashes. You cannot make a decision based on the website and sales staff alone.
No one says that they are suppliers of bad mink eyelashes, you have to test the eyelashes and service yourself. If you really like this eyelashes, I suggest you buy a few pairs to check the quality of the eyelashes. To prevent being deceived by pictures.
Second, check a more professional eyelash catalog
Professional mink lash vendors wholesale will send their eyelash catalog to you for your reference, so you can easily choose the style you need from the eyelash catalog.
Make sure to receive a high-quality eyelash catalog so that it can be checked clearly, and if you are unsure, you can request a video to check the quality and style.
Fourth, check their social media.
If your provider does have an IG account and a Youtube channel, make sure they update the content regularly. To ensure that this is a less active account and eyelash vendors.
Fifth: Focus on sales.
No matter what your mink eyelash seller tells you, you should pay close attention to the sales. If you can hold them easily and your customers like them very much, then congratulations, you will find the right mink eyelash seller.
Therefore, you should place an order immediately. If you want to order a larger order, you should tell your mink eyelash supplier the quantity you want to order and tell them to give you a good wholesale price.
In fact, different eyelashes will have different customers, but you should focus on sales. If sales decline, this will tell you that the eyelashes are outdated or of poor quality, then your customers will not like them.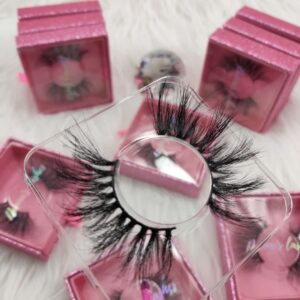 Therefore, you should update your mink eyelash style or change to a new best 3d mink lash vendors so that you can get more benefits from your business.
If you want to cooperate with Evanna Lashes and choose us as your first batch of mink hair supplier, we will provide you with free eyelash samples, because we believe you will like the quality of our mink eyelashes.
In addition, we are a mink whip factory, and we will provide you with the cheapest wholesale price.
If you want to order the best mink eyelashes at the cheapest price, please choose us, the best eyelash vendors Evanna Lashes