First , working at home is safty.
You needn't to rent an office to negotiate with your customer. Very convenient and easy. Besides , no CONVID-19 risk.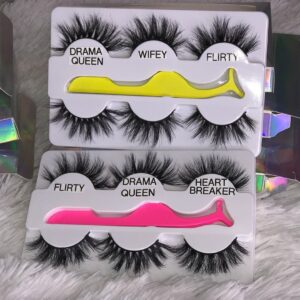 Second, part-time,the time is free.
You can just use your free time to do the job.
Third, Make a lot of money.
You could make a lot of money from the mink lashes business line. And we supply competitive wholesale price to you , and you will have too much profits from the business
Fourth, no employee fee.
You don't have to hire any workers, you can do it easily by yourself.
Fifth. via free social media.
You can easily take good us of your social media and you will find a lot of users via social media.So you can get orders from free social media platforms(Instagram, Facebook, YouTobe…)
Sixth, less investment.
You only need a very low investment budget to start your lashes business line, and I suggest your first order should be a small one, and when you make profits from the first order, you can make a bulk orders to earn more.
Seventh, no equipment .
There is no need to buy other equipment except your cell phone or computer you have .There are too many advantage for you to start mink lashes business line at home, that's the best way to earn money in this hard time.
if u wanna know more about the lashes , u can cotacy us, we will do the best for u dear because we are the best eyelash vendors.the eyelash vendor usa.