Why choose the best wholesale mink eyelash vendors is important?
Many customers find Evanna Lashes and tell us that they wholesale mink lashes from eyelash vendors, and when they receive sample orders, they are very satisfied with the quality.
But when they received bulk orders, they found that the quality was not as good as before.
They lost customers and ultimately wasted their time and money.
This is a problem that many customers often encounter. They are very troublesome, so we seek our help, hoping that we can provide better quality eyelashes.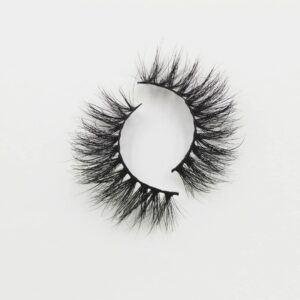 wholesale lashes suppliers wholesale 3d mink lashes
If you want to get more and more customers and make your customers trust you more, you should work with a good wholesale mink lash vendors.
This is the basis of your eyelash business line, your customers only buy your mink eyelashes.
If you provide customers with bad eyelashes, you will lose everything.
How to work with your wholesale mink lash vendors?
You should only consider two cases:
First, when you work with your mink eyelash vendors for the first time.
You find an lash vendor you like. After selecting the style, you should first buy a sample order to check the quality. If there is no problem with the quality of the eyelashes, you can continue to buy a few small orders to confirm the quality of the eyelashes. When the quality is perfect every time, this time you can wholesale eyelashes.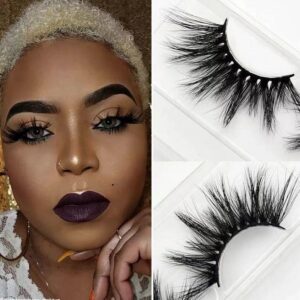 wholesale mink lashes vendors wholesale 25mm mink lashes
Why do you need to repeat the order of eyelash samples?
As we said, the sample order must be good. Some mink eyelash vendor will choose the best quality mink eyelashes as the sample order. When you order again, they will provide you with cheap and inferior mink eyelashes. They do not provide returns and exchanges, and you will lose a lot of money.
So be sure to place several sample orders repeatedly.
Second, when your eyelash sales are down.
Pay close attention to the sales of your mink eyelashes, if they fall off, or you are losing your customers, you should find out why. Is the style of your eyelashes outdated, no longer novel, or the quality of your eyelashes has problems.
One of the main reasons is that your eyelash style or quality is not the correct one on the market.
So you should change the eyelash style and your eyelash vendors.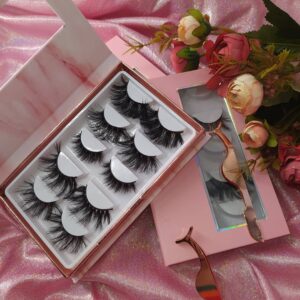 mink eyelash vendors wholesale custom eyelash packaging
Or, if you trust and choose your regular supplier, please ask your eyelash vendors to provide you with new mink eyelash styles.
For more information about wholesale personal lash vendors and American eyelash wholesale mink lash vendors, welcome to add WhatsApp, we will help you find the best mink wholesale eyelash suppliers from the United States.
Hope everyone can choose a best mink eyelash vendors and sell real mink eyelashes to your customers. And can have a long-term business.