Why Evanna Lashes make a minimum order can do 5 pairs of mink lashes?
Are you sure that this is true? Of course this is true. Our minimum order quantity for mink eyelashes is 5pair, you can buy our eyelash samples and check the quality of our eyelashes, you don't need to order the minimum order quantity of 50 eyelashes like other lashes vendors. And we do not need to order 5 pairs for one mink eyelash, but these 5 pairs can be mixed with different styles.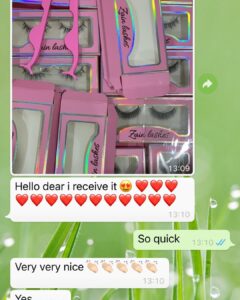 Nowadays, many mink lash strip vendors set a very high MOQ for 3d mink lashes. They hope that customers can buy a lot at a time because their luxury mink lashes are not good enough, but if they sell eyelashes, customers will not like eyelashes. And they find that their eyelashes are of poor quality and will not be repurchased, so the order for the first mink eyelashes is very high, so they will not have repeat customers, but they can still sell a lot of eyelashes. This is a one-time sale.
But our Evanna Lashes is different. We support customers to order samples. There are only 5 pairs of MOQ. You can buy back eyelashes strip lash wholesale to check the quality of our eyelashes. I believe you will come to see the quality of the 3d mink eyelashes. We repurchase the product, because we have been The high-end market uses the best eyelash making materials and the most advanced eyelash making technology, so our eyelashes have no smell and the styles are also the most popular, so we are confident in choosing our own eyelashes. If you like our samples, I believe you will repurchase more. If you don't like it, you will only lose 5 pairs of 3d mink lash strips, which will not waste you more money.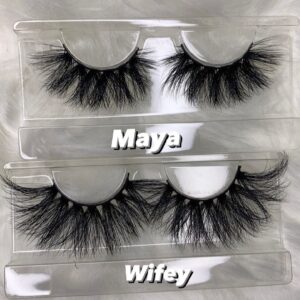 In addition, our customers are also very willing to introduce us to different customers, because our quality is trusted by customers. So they are willing to introduce new customers to us, and are willing to promote our eyelashes and brand for free.
If you want to know more or want to order eyelashes, please send us a message. If you only need 5 pairs, you can choose your favorite mink eyelashes. Starting your eyelash business is very simple. Welcome to wholesale mink eyelashes. I also hope that we can be your best eyelash vendors of eyelashes.