Evanna lashes is the mink lash vendors from China,we can our the own lashes factory. we provide the best quality mink eyelashes ,the custom eyelash packaging boxes and sell them at the best prices.Next, I will add the most reasonable sales solution for each eyelashes for each customer.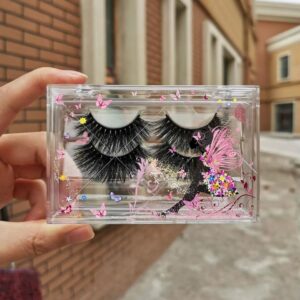 wholesale mink lashes vendor with clear case
First if you want to try our eyelash sample, you can borrow our eyelash sample pack, here you can see more style combinations. For details, please click here<Sample Pack>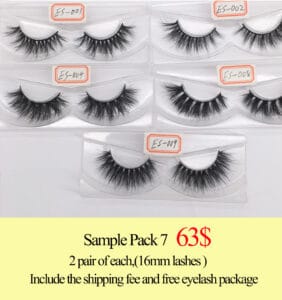 Wholesale mink lash vendors do 3d mink lashes
Secondly, if you want to order eyelashes and get a customized eyelash packaging box, we can provide a free transparent eyelash box,and the different style paper lashes pckage u also can add logo on it not need pay any fee, can get these. I believe this will save you a lot of money, and we will give you a small gift based on your order, which you can give to your customers, which is very cost-effective for you.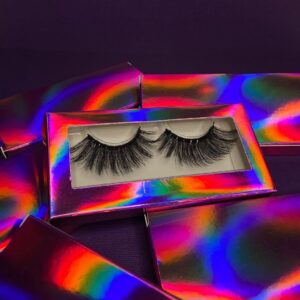 3d mink lashes vendors faux mink lashes wholesale
Third: About ordering custom eyelash packaging boxes. The factory's MOQ for most of the boxes is 100. We do n't need it here, because 100 is really too much. To this end, our company has launched 20 MOQ boxes. There are many and many kinds of boxes. You just need to choose what you like and send your Logo, we will make it for you. For details, please click here >>customize the eyelash packaging box page.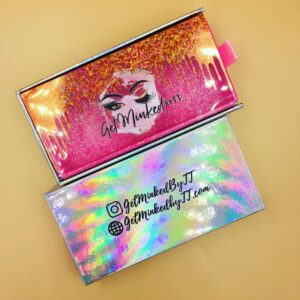 custom eyelash packaging boxes manufacturers
Finally, as long as you order us, we will have gifts, and we will often introduce discount strategies. Give you the most reasonable price, so that you can enjoy our quality service, when quality products, you can also enjoy our quality prices.We are the best eyelash vendors and we can give you the best advice and best products.Choosing us will be your most reasonabl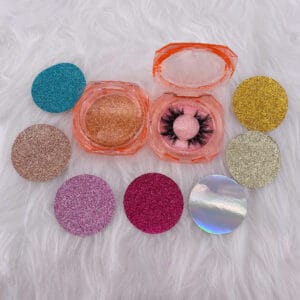 wholesale mink lashes vendor custom mink lash packaging