Several issues that customers should pay attention to when ordering eyelashes
The mink lashes style is new?
Answer: When buying eyelashes, be sure to send all the styles you have from the lash vendors, and choose your favorite and most fashionable 3d mink eyelash styles.
Are your 3d mink eyelashes really mink eyelashes?
Answer: Yes. Our eyelashes use pure Siberian mink fur.
Is it possible to order mink eyelash samples?
Yes, we accept orders for eyelash samples.but we also do the wholesale mink lashes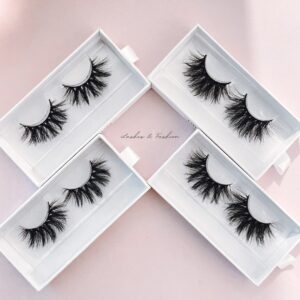 wholesale mink lash vendors wholesale 20mm lashes
What is the minimum order quantity for your eyelashes?
Don't worry, we only need 5 pairs of eyelashes. Do not need a lot of eyelashes MOQ.
What styles of your eyelashes are available?
Regarding our mink eyelashes, we have 16mm mink eyelashes, 20mm mink eyelashes, and 25mm mink lashes.
mink lash vendors wholesale mink eyelash vendors
Does your packaging support customization? What is the minimum order quantity?
Our packaging is customized, we will send you a catalog of the custom eyelash packaging box, you can choose your favorite eyelash packaging boxes, and we have a professional design team to help design the logo.
The minimum order quantity for our packing box is 20 pieces. Our box production does not take longer, because we have enough inventory, it only takes 1-2 days to produce.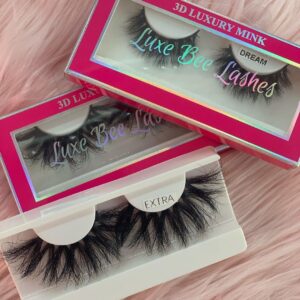 25mm mink lashes wholesale mink lash vendor
Whether to provide free design logo
Yes, dear, if you have a logo, we have added a logo to the packaging, but if you don't have a logo, you can send me the logo name, we have a professional design team that can design it for you, and add it to the packaging , And will send the picture to you dear. When you meet the requirements, we will arrange agricultural products for you.How long is the production time of the box?
The production time of our box is only 1-2 days.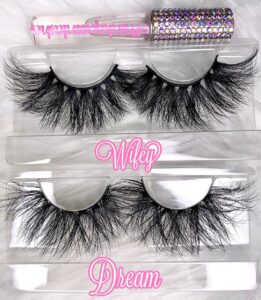 mink eyelash vendors wholesale
How long is the shipping time?
Our company uses fast delivery and can deliver within 2-4 days.
Faster shipping
How much is the shipping cost of packag?
1-40 pieces $20, 40-60 pieces $25, 60-100 pieces $30
Shipping costs are still very reasonable and there is no high price.
How to place an order?
WHATSAPP: +8617853721982
Email: lisa@evannalashes.com
Will give you a quotation and give you a detailed PayPal invoice.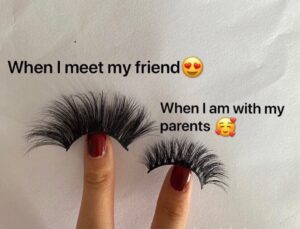 mink eyelashes wholesale best 3d mink lash vendors
How to pay?
PayPal is preferred, our PayPal link email: jimqiqi@163.com
We can also use Western Union
So if you want to choose a best eyelash vendors, a professional lash vendors. We will be your best choice. So looking forward to our cooperation.