Evanna Eyelash Packaging Factory is located in Qingdao, China. We are the largest lash vendors, the largest wholesale mink lashes factory and the largest custom eyelash packaging box factory. Our eyelashes and boxes are sold all over the world, the United States is the most important.
We provide a variety of wholesale customized eyelash packaging boxes, and we have the most advanced 3D printers and UV printers. We can make large quantities of eyelash packaging boxes, of course we can also make 20 pieces custom lash packaging with logo.
And welcome all friends and customers to visit our custom eyelash packaging box USA factory in China. We will provide the best products and best service.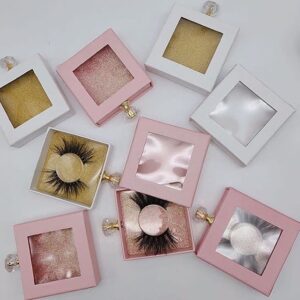 Wholesale production process of private label eyelash boxes
First of all, our designer prepares the documents needed for your design and designs the eyelash box,
Before designing, we need high-quality logos, brand names, fonts, patterns, slogans.
Second, you can design a custom eyelash box with your logo and all information
After payment, we will arrange design work for my professional designer, and our designer will design your photos in AI PSD or PNG format.
We will provide you with professional effect photos and sketches to check the effect of your eyelash packaging box within 24 hours.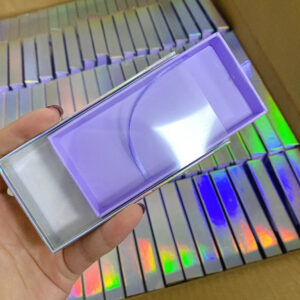 Third modify your custom eyelash packaging
When we finish the design, we will send it to you for confirmation. If you have any suggestions or dislikes, you can send it to us, and we will let the designer design for you again until the customer likes it.
The fourth confirmation eyelash packaging box
Once our customer confirms the design of the work, we will produce diy eyelash packaging for you after obtaining the permission.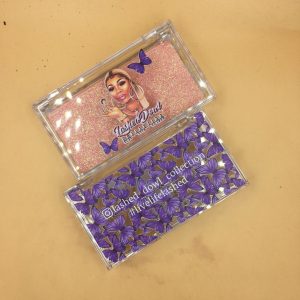 Fifth production time and transportation time
If what you need is our exclusive create your own eyelash packaging, then our production time is 7-10 days, but if what you want is our stocked box, just add a logo on it, then our production time only needs Production can be completed in 1-2 days.
Regarding the shipping time, we will send you a video after the production is completed, and then arrange the transportation. Once sent, we will send you the tracking number to monitor the progress of the box at any time.
So dear, if you are interested in custom eyelash packaging boxes, welcome to send us a message, we will be the best eyelash supplier, providing the highest quality eyelashes and the most professional custom eyelash boxes.