About The Dollar Customized Eyelash Box
Evanna eyelashes are the best lash vendor and custom eyelash box vendor in China.
Here, you can find the custom eyelash box that suits you best and the eyelashes that suit you best. We will continue to update our products so that we are at the forefront of innovation.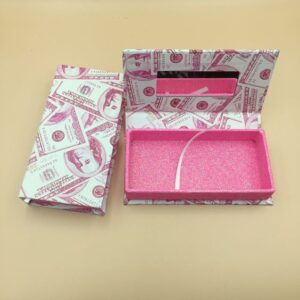 Today, I will introduce our latest custom eyelash set. Dollar custom eyelash box.
A dollar box does not mean that the box is made of dollars, but that the inside of the box and the inside of the box are printed with dollars. This box is very luxurious and popular.
There are three main types of our boxes. The first is a pink rose gold box, which is very full of girlish hearts. The outside of the box is a pink dollar pattern, and the inside of the box is pink star glitter paper.
The second is the normal dollar color, that is, rose gold color. Most people like color, the inner edge of the box is made of gold glitter paper, and the bottom is made of rose gold star glitter paper.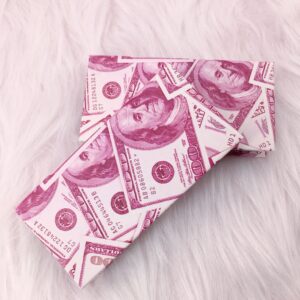 The third type is very popular at the beginning. The appearance is an arrangement of dollars, and the inside is a big red. too crazy.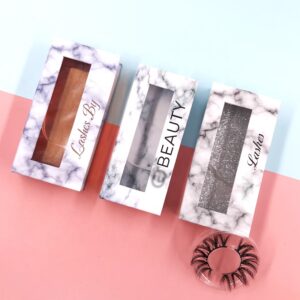 If you like our new custom eyelash package, please contact us, our custom eyelash packaging only needs 30 eyelashes. If you have more ideas, we will also customize your favorite eyelash box. Therefore, if you do not have a good whip supplier. We will be your best choice.