How to custom Lash Packaging from Evanna lashes vendors?
Evanna Lashes can provide customers to see their own brand for the lashes bussines, and provide customers to customize Eyelash Boxes for themself. So how to customize Lash Packaging from Evanna Lashes?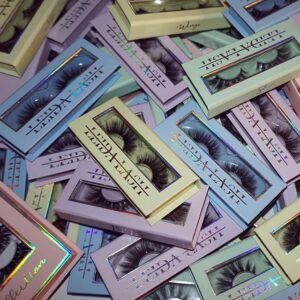 You just need to contact us and tell us the following information:
Custom Packaging Lashes Box shape
Rectangular Eyelashes Package Box , Square Eyelash Box Packaging or Diamond Lashes Box shapes. and we also have the round lashes package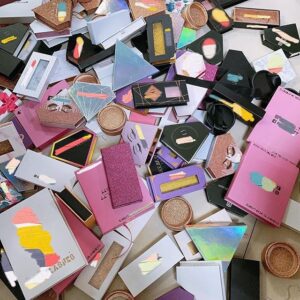 Private Eyelash Packaging size
The size is generally related to the style of the eyelash tray, there are large and small trays. According to the number of eyelashes placed, it can be divided into a pair of Custom Lash Package, two pairs of Eyelash Case, and multiple pairs of Mink Lash Packaging.
Custom Wholesale Lash Boxes color
Tell us the color you want. Color of outside box and inside box.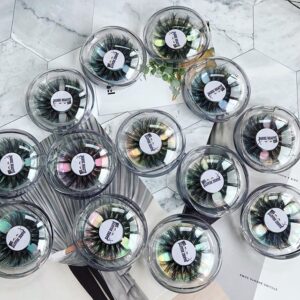 Custom Packaging Lashes Box Details
This detail includes the window of the box, the opening method and the ribbon mirror.
Logo
This is the most important step in customizing your personalized eyelashes. Put your own logo, this box will become your own. All you need to do is to send us the clear source files of the LOGO.
Finally tell us the quantity
It should be noted that the minimum order quantity of the customized box with your own logo is 100. We don't make 20-30 small quantity boxes. Why?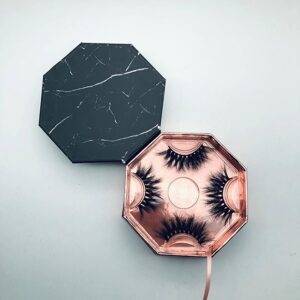 Because our factory specializes in High Quality Mink Lashes. Custom Lash Package is of added value. Similarly, if you are in the eyelashes business, I hope you understand that the role of the box is to drive eyelash sales and promote the brand, rather than replace eyelashes. Secondly, because the time to customize the box is about 10-13 days, if the number is too small, the cost of labor and time for the machine is very high. From a comprehensive consideration of the customer's economic perspective, Evanna lashes recommends that the MOQ is 100 or more is the best choice.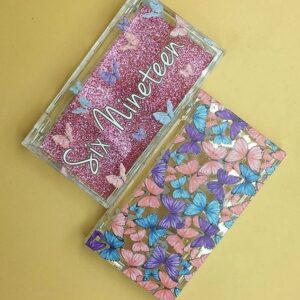 Customizing the eyelashes box from Evanna lashes is actually not difficult. Of course, you can also directly send us the pictures of similar Luxury Lash Packaging you want, and then tell us your ideas. We will help you solve your problem.
Evanna lashes helps you have the Best Mink Eyelashes and the most Personalized Eyelash Box. so welcome u send messnage to us.